Other key new features include mobile access and cash-flow forecasting. New technology is borrowed from other parts of the growing Trimble BIM portfolio.
Meridian Systems has released an update to Prolog construction project management software. New features in the free update include BIM-based collaboration, cash-flow forecasting, and project email capture.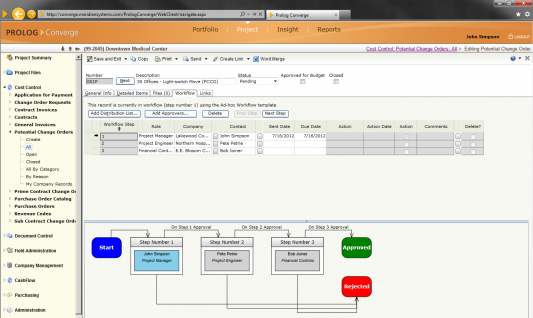 Meridian is part of the growing Trimble conglomerate, and this release includes features borrowed from other parts of the growing Trimble BIM portfolio, including Tekla and Dimension5. In the last three months Trimble has added SketchUp and WinEst (Win Estimator) to its plan-build-operate approach to BIM.
New features in Prolog 9.5 include:
Cash-flow forecasting: New tools help a project manager ensure cash is available over the course of a project's implementation.
Workflow: New workflow management features add visual design, visual execution, advanced notification rules, exception rules, and conditions to Prolog.
Web-based mail merge: Automatically create letters, contracts and other project documents using Word templates directly from within Prolog.
BIM Collaboration Format (BCF) viewer: Store, view and collaborate on BCF files from directly within Prolog, for better collaboration with other project stakeholders.
Purchasing: Assemble bid packages, select prequalified bidders and send bid packages via email.
Project email capture: Attach critical project data from emails directly into Prolog.
Project file capture: Store a multitude of project-related documents as part of Prolog.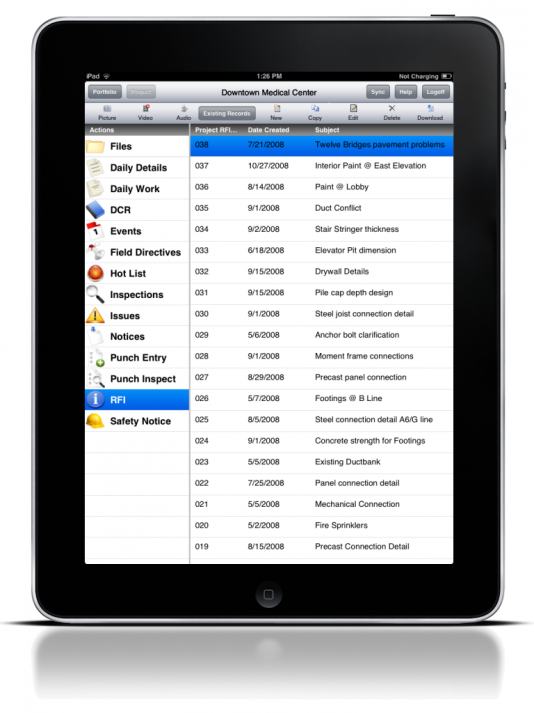 "When we talk to customers, three topics keep coming up: BIM, cloud, and mobility," says Jon Fingland, AEC business unit director for Meridian. "Builders need easier collaboration and they are interested in outsourcing to the cloud." Fingland also says BYOD—Bring Your Own Device—is a growing trend in construction. "Mobility is a key concept; left on its own, mobility will generate silos of standalone data." A few weeks ago Meridian released Prolog Mobile, an iPad and Windows Mobile app that allows field workers to access and capture Prolog project information; An Android version is under development.
Managing data like people
Intel is telling anyone who will listen we should start looking at data the same way we look at people in business; both have to be successfully managed and directed if the business is to prosper.  Meridian believes the construction project manager is also a de facto business unit manager. Giving that manager full access to BIM documentation and all the internal data generated as part of the project is a key to success. Meridian is taking Prolog out of the office and into the field, and hooking up construction managers to the cloud in the process.
Trimble is assembling a construction BIM portfolio, not a design BIM. "We care about the point where the anchor bolt goes," notes Meridian's Fingland. "We would prefer if the M in BIM stood for management, not model." BIM is no holy grail, Fingland says, "It is for the scope of the project. When you marry scope with schedule and cost, only then do you have a complete view of the project."