Autodesk competitors see strong market demand for access to Revit data.
The Open Design Alliance (ODA) today announced direct read/write support of the Autodesk Revit file format. Software developers who are members of the ODA now have access to the first software toolset for working with native Revit data independent of Autodesk.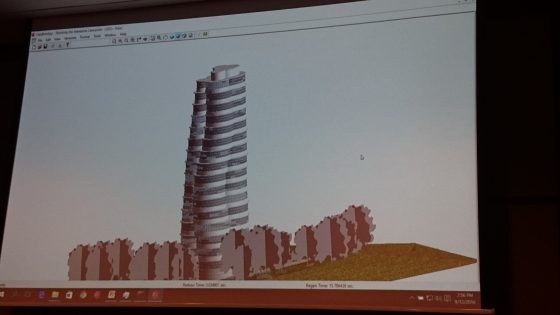 Speaking at the annual ODA Developers Conference in Prague, ODA President Neil Peterson said there were three primary motivators for creating an independent CAD kernel for read/write of Revit data:
Revit is mature technology and a market leader, yet there is no independent access to data created in the product;

Many customers consider it strategically important to have more than one way to read/write their important data;

There is strong demand in the AEC market for existing products to work with Revit data, yet until now Autodesk competitors had no independent way to work with native Revit data.
In an introductory session, ODA revealed fundamental technical elements of Teigha BIM, the new module of the Teigha CAD engine created by ODA. Elements include:
Support for Revit's RFA and RTA file formats;

Direct read/write of Revit data, not translation using IFC or other neutral formats;

Reads in data from Revit 2011 and later;

Writes to Revit 2017 format (in initial release);

Supports full or partial read-in of Revit data.
Most non-Autodesk CAD products on the market today use the ODA Teigha kernel to support the .dwg format popularized by AutoCAD. Peterson said a small group of ODA members asked the Alliance three years ago to work on a Revit translation utility, similar to the existing Teigha dwg kernel.
The Alliance does not consider the Teigha BIM Kernel to be a complete implementation, but ready enough for its members to use it to build Revit compatibility into their products.
What do we think?
This is a game-changer for AEC software. There are many products on the market for building information modeling (BIM), but as in drafting there is one product with the lion's share of the market, and it is published by Autodesk. Despite years of objection—including lawsuits—Autodesk has not been able to prevent the members of the ODA from legally creating an independent software library to read/write AutoCAD file data. Now the ODA wants to bring the same data ubiquity to 3D AEC data as it has done for 2D drafting data. You can expect plenty of product announcement in the coming months as vendors update their products to include direct Revit read/write support.
Independent support of the Revit file formats is not just about independence from Autodesk. A website that wants to display Revit models, but does not run a Windows-based site (most of the Web) has until now no way to render and display the models. The Teigha BIM Kernel solves this problem.