Okino follows up SolidWorks World 2011 with the latest translators.
Okino is the stalwart in the file conversion field. Yes, there were companies that came before, and yes there have been companies and groups that came after, but Okino perseveres and conquers new formats. The company was founded in 1991 and its tools support the digital content creation market as well as CAD, game development, and movie production. As is generally required in this business, Okino doesn't promise translators in a box but rather offers tools that will get most users most of the way there. The company offers support, services, and customization to get them the rest of the way.
The company came back from SolidWorks World with an update to its SolidWorks CAD conversion system that supports SolidWorks 2011. Okino says their conversion system enables translations for native SolidWorks BREP CAD assemblies, part, and presentation files to be converted to all major animation and authoring packages, 3D downstream file formats and VizSim programs.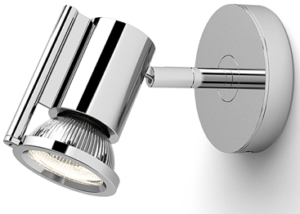 Okino is working with SolidWork source code and not reverse engineering. The company adds its own post-processing magic, and as a result, Okino says the translated files are crack-free with hierarchy and materials enabling renders, views, and scene composition. Included in the list of supported 3D modeling and animation systems are 3ds Max, Maya, Softimage, Cinema-4D, and Lightwave. It also offers downstream 3D formats including COLLADA, DirectX, DGN, DXF/DWG, DWF-3D, FBX, OpenGL C Code, POV Ray, Renderman RIB,  SketchUp, VRLM, 3ds, and more.
Okino's SolidWorks conversion pipeline is available for $245 and it is available to current customers within their maintenance period. Okino licenses its entire suite of CAD modules in the Dual-CAD-Granite/Pack for $510.