Gensler has been using the new technology for months on the design of Nvidia's new Santa Clara headquarters.
Nvidia has released updated versions of its Iray plug-ins for photorealistic rendering inside Autodesk 3ds and Maya. Both Autodesk products have developed a strong following over the years; 3ds Max is big in architecture and product development, while Maya is more common in media and entertainment.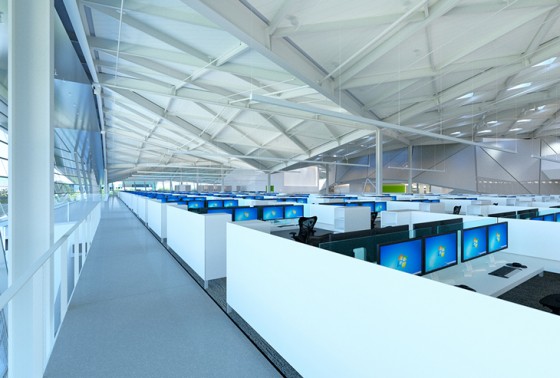 Nvidia says Iray use is increasing as a tool for in-progress design, since it is fast enough to allow photorealistic views without disrupting the design workflow. "[With Iray,] I instantly get a photorealistic feedback instead of waiting for a whole rendering to finish," said André Masmeier, lead 3D artist at Zerone, a high-end digital production studio in Germany. "That could take a few minutes, depending on quality-settings, or dealing with non-photorealistic, OpenGL-based previews."
Designers who need to switch from one tool to another can take advantage of Iray's Material Definition Language (MDL). It allows physically based materials to be shared between applications, or even with other MDL-compliant renderers.
Also shipping with the new Iray update is the first edition of vMaterials, a free set of digital material offerings verified for accuracy, control and consistency.
The newest version of Iray technology has been in pre-release use at Gensler, the large architecture firm currently designing a new headquarters for Nvidia. "Iray was instrumental in the design of the project," says Gensler visualization artist Scott DeWoody. "It provided the design team and Nvidia staff members with an unprecedented level of rendering clarity and processing speed."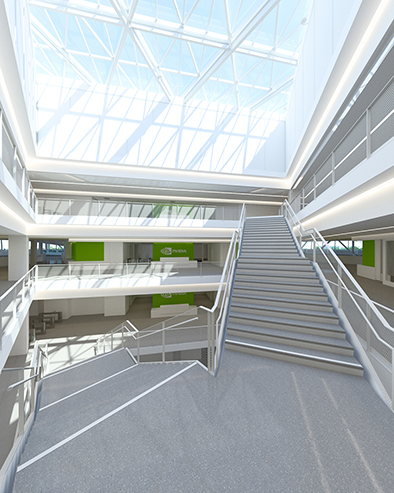 The new version of Iray can utilize multiple GPUs; Gensler used a cluster of Nvidia Visual Computing Appliances to make Iray go even faster. Each VCA consists of eight of Nvidia Quadro top-end GPUs. By adding multiple VCAs together, DeWoody says the generation time for an accurate rendering was reduced to just a few minutes at full high-definition visual quality. "Even with only three GPUs at a single workstation, we were able to generate accurate lighting analysis data—all in less time than it takes to get a cup of coffee."