Bugfixes will be provided throughout 2018. Also, there is an option to extend the license.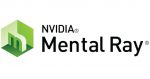 Last week, Nvidia released an FAQ document informing that it will no longer be offering new subscriptions to the Mental Ray standalone version and plugins for Maya and 3ds Max.
It was at Sigggraph 2016 where Nvidia had announced that they were taking over Mental Ray from Autodesk. Nvidia also demonstrated Global Rendering technology to show its commitment to Mental Ray for Maya.
After one year of relaunch, Nvidia is discontinuing Mental Ray. However, it will be providing maintenance releases with bugfixes throughout 2018 for plugin customers. The support for upcoming NVIDIA Volta GPU generation will also be added. All customers including educational license holders will be eligible for license extension so that their ongoing projects requiring Mental Ray can be completed.
Nvidia has developed technically better technologies that render a job faster and efficiently. So news of Mental Ray discontinuation hasn't come as a surprise to the customers. Further investments into NVIDIA iray, OptiX, etc. suggest that Nvidia is  poised to bring GPU accelerated ray tracing technology to rendering products.