Icera's programmable radio technology is a real coup. Nvidia is poised to be a major player in mobile computing on par with Intel and Qualcomm.

By Jon Peddie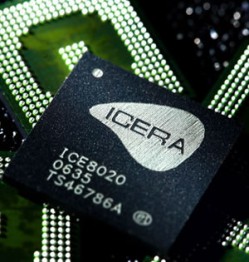 Nvidia recently announced the acquisition of Icera, a UK-based maker of baseband chips for 3G and 4G handsets, for $367 million in cash. This is a really big deal—not for the purchase price but for the impact it will have on the industry.
Now, the playing field in mobile devices is shaping up to a big three or four players, a normal consolidation in a broadly fragmented market. With Nvidia's acquisition of Icera, Nvidia now has a total processor stack like Qualcomm and Intel. Qualcomm and Nvidia are going to be competing the most head-to-head, as Icera's products compete directly and quite successfully with Qualcomm. Also, Qualcomm and Nvidia are the only suppliers with their own graphics and video processors (Intel, TI, Reneas, STMicro, and Marvell all buy graphics IP from Imagination Technology, ARM, or Vivanti).
As the graphics board market growth flattens due to the impact of integrated processors, and even though Nvidia enjoys high average sales prices (ASPs) and margin in the graphics add-in board space, it's not enough—even with CUDA—to make the company grow at the rate it once did.
Icera's programmable radio technology (spanning form 2G to 4G in one very small chip) is a real coup for Nvidia and its surprising there wasn't a bidding war for the company. Also surprising is the price Nvidia paid, just $367 million in cash. This is possibly the deal of the decade, and you have to admire Nvidia for pulling it off and keeping it quiet—and we analysts think we're so smart. No one had a hint of this.
Intel needed Icera
Icera is the company Intel should have bought, and I suspect a lot of other firms are having that same thought about now. The company has filed 500 patents and 77 of them have been granted so far, giving Nvidia a treasure house of new IP. Also, the company's high-speed wireless modem products have been approved by "more than 50 carriers around the world."
A pioneer in next-generation, multi-protocol wireless baseband processors with RF components, Icera's technology scales from 2G to 4G networks, using a custom-built, ultra-low-power processor. Founded in 2002, the England-based company has approximately 300 employees in seven countries in Europe and Asia, as well as the U.S.
Jen-Hsun Huang, President and CEO of Nvidia said, "This is a key step in Nvidia's plans to be a major player in the mobile computing revolution."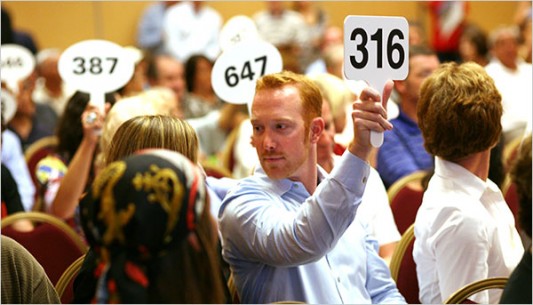 Mike Rayfield, GM of Nvidia's Tegra product group told us, "This acquisition now gives Nvidia the two main processors in nearly all mobile devices. It is rare to find a team as culturally aligned that has such a complementary and impressive technology. This combination will allow us to continue to help our customers innovate on their mobile devices as they become our most personal computers."
New ammo for a tough war
Nvidia is facing some tough, entrenched competition, and although Icera helps it's not enough to seriously displace market leader Qualcomm.
Qualcomm's Snapdragon processor incorporates the Scorpion application processor on the same die with the cellular modem, leaving them the sole provider of an integrated part (for now) since TI has exited the cellular modem business.
For platforms or implementations that don't require WAN connectivity, Snapdragon "APQ" processors will include other forms of connectivity (i.e. Wi-Fi, BT, etc.) but no WAN modem.
Late last year Qualcomm purchased 4G modem chip house Sandbridge Technologies. Sandbridge had a multicore DSP design that was a departure from anything else on the market, and it appeared to be powerful enough for LTE.
What do we think?
The possibility to build a super chip—the dream chip we've all spoken about and a few companies have even tried with apps processor, multimedia processor, and baseband (radio) processor all integrated—is now really possible. Icera chips are built at TSMC in the same process as Nvidia's Tegra. The common wisdom in the past has been that modem technology, due to regulations and tower build out doesn't move very fast, whereas the application and multimedia processors change every year, and so therefore it doesn't make sense to integrate. Something will always be out of sync. That thinking just got tossed out the window, and now if a handset manufacturer wants the competitive advantage of a totally integrated part, he knows where to go.
However, the story's not over yet, Nvidia still has some "connectivity gaps" in its product offering including a lack of Bluetooth, GPS, NFC and Wi-Fi capabilities. Others like Qualcomm, ST-Ericsson, Broadcom, and Intel have some if not all of those radios and in some instances integrated with the application processor.
Nvidia is making headway with their Tegra processor in the market. Not nearly as much as has been promised at the last two CES conferences, but the company is showing impressive gains. Known design wins for Nvidia's Tegra include Motorola's Atrix and Droid Bionic smartphones and Xoom tablet, LG's Optimus 2X smartphone and Optimus Tab, and Samsung's Galaxy Tab.
Nvidia thinks this adds $10 to $15 billion to their total available market, and doubles the ASP opportunity for them. The modem sells for about the same as a Tegra2 right now and so if they can offer more of a one-stop shopping then that's a reasonable forecast. We think that's a bit over ambitious given the ASP Qualcomm gets for their apps processor and modems.
However, with its forthcoming Kal-El mobile quadcore CPU, Nvidia has almost a year's lead over Qualcomm's Krait on the delivery of a quadcore processor, and that could be a huge advantage for the company if the handset suppliers and carriers value that extra performance.
Just how competitive can Nvidia be? If you compare the R&D spending of Icera before acquisition, it was about $60 million. Conversely Broadcom spends about $250 million in R&D and Qualcomm close to a billion. Given that kind of R&D investment, just how competitive can Nvidia be?
Nonetheless, this is a major move on Nvidia's part. The industry just shifted a little bit, and this is going to cause a headache for some folks, like Apple and HP.
Jon Peddie is President of Jon Peddie Research, which owns GraphicSpeak.