The popular iPad/iPhone app also adds support for eight languages, a magnifying preview of snaps, and more.
Autodesk has released an update to its AutoCAD app for iPhone/iPad. New features in AutoCAD WS 1.2 include localization in eight new languages, new support for layouts, a copy tool, and a magnifying preview of snaps.
Languages: Autodesk WS now supports Chinese, French, German, Italian, Japanese, Korean, Portuguese and Spanish. The language is selected based on existing device user preference. Help files have been translated, and the supporting website now matches the user's language. Autodesk chose the supported languages based on existing downloads.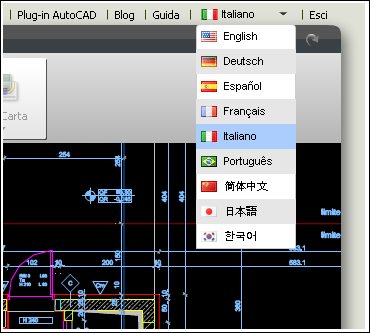 Layouts: AutoCAD WS users can now switch from model space to paper space views, to see all plot information as it would appear on a printed sheet.
To view a layout, tap the Layout button and select the desired layout from the available list. Tap the Layout button again to hide the selection. Editing of objects in layouts is disabled; users need to switch to model space to modify objects.
The inclusion of layouts in AutoCAD WS 1.2 means the app can now support DWG files created in Autodesk Inventor the same as DWG files created in AutoCAD.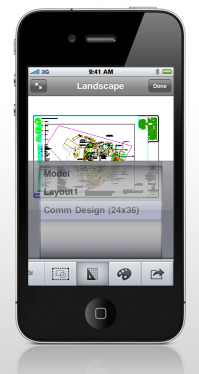 Snap Preview: For extra precision in the placing of lines or objects and the selection of specific line intersections, Snap Preview displays a magnifying glass whenever a user holds a finger to the screen for a second.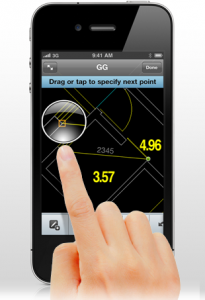 Copy Tool: When one or more objects are selected, Copy is a new option. To use, tap the copy button and specify a base point for the object or group to copy. Then tap again or drag a finger to select the next point to position the duplicate, and tap Done.
Brush Tool: The Brush tool has been added to the set of Markup tools and replaces the previous free-line tool. This new tool enables smoother free-line markups and doodles, with more control and customization. To use, tap the Brush tool and tap again to select a brush width from the five choices offered. The currently selected brush width is indicated by a halo.

Feet and Inches: AutoCAD WS 1.2 is now able to display Imperial units exactly as they are meant to be seen, in feet and inches.