Cloud-based manufacturing services provider Xometry acquires MakeTime and adds software integration for 3D modeling programs.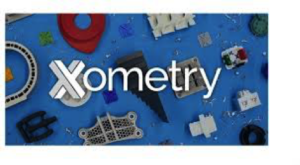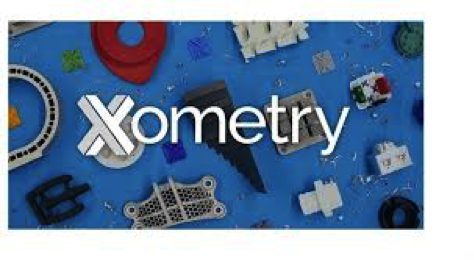 Xometry, founded in 2013 by Randy Altschuler offers manufacturing services via the cloud. The company has seen fast growth with significant investment from the Foundry Group and a lineup of investors that includes GE and BMW. The company offers instant pricing for custom manufacturing and has filed out its services to include CNC machining, printing, sheet metal fabrication, injection molding, and urethane casting services. The company also offers engineering support, giving customers immediate feedback on their design and its manufacturability.
In July, the company added on to its CNC capabilities and to its war chest with the acquisition of MakeTime, which is also funded by the Foundry Group. As a result of the acquisition, they are starting a new round of funding for $25 million which will include other Xometry investors, GE, BMW, Almaz Capital, Highland Capital Partners, and Maryland Venture Fund. According to the announcement, Xometry has now raised a total of $63 million.
The acquisition has also allowed Xometry to grow its network of manufacturing sites from 1,100 to over 2,300. MakeTime founder and CEO, Drura Parrish, will join Xometry as Executive Vice President.
Integrated quotes
The new plug-in for Inventor lets customers use their Inventor model to request pricing to make the model without having to leave their design. In addition Xometry offers immediate design feedback, and a variety of processes and materials.
In addition, MakeTime had developed a plug-in for Autodesk Fusion, and Xometry also has a plug-in that works directly in SolidWorks
The plug-ins are available for free.
In an interview with Member Focus magazine published by the National Association of Manufacturers, Xometry founder Randy Altschuler has said that American industry is not doing enough to supply the workforce needed for this new age of manufacture. He notes that workloads are shifting. Designers who just want a prototype of their design need it as soon as possible and they need comparative pricing. Companies like Xometry can offer that and in contrast to traditional manufacturers they are happy to do one-offs or short runs. Additive manufacture is especially well suited to one-off production, but also re-engineering replacement parts may best be handled by a combination of additive and subtractive processes. Altschuler says "many of our customers have thousands of SKUs, and the manufacturers of their spare parts may have either gone out of business or don't manufacture parts in limited quantities."
Altschuler says Xometry is helping to train a new workforce for manufacture.
The jobs are out there, he says. "I can tell you right now, if you have advance manufacturing skills, you will find a high paying, secure job. And those jobs match the direction where emerging technologies are going, where the economy is going, where exports are going."
What do we think?
Xometry is one piece of a larger puzzle that's coming together as the cloud enables collaboration and access to services. Siemens, Dassault, GE, Autodesk, IBM, etc. aren't so much competing on this front. Rather they are adding to building blocks to the cloud ecosystem. The shift to new paradigms such as direct manufacture, local manufacture, and distributed design is happening faster than industry can adapt. In the world's rush to digitalization, it has forgotten about the need for real-world manufacture. The emphasis has been on programming design, finance, while manufacturing was left to the lowest bidders.
Cloud-based services has a lot of promise for manufacturing and for local economies … maybe. It would be too bad if these promising changes to the manufacturing ecosystem are delayed because of inertia, but it's also realistic recognize there will be a lag as workers get training and learn new skills. There is also some cultural drag. Engineers don't much like the idea of releasing different design alternatives out to the cloud and to unknown contract services, and it's hard to blame them for their caution. But, it just makes sense that economies are healthier if they foster a range of jobs for people and that can happen as the tools for manufacture become more distributed and accessible.