Several new features improve editing of imported 3D models.
A new photorealistic rendering module tops the list of enhancements to KeyCreator, the 3D direct modeler from Kubotek USA noted for interoperability. A new free student version is also part of KeyCreator 2014.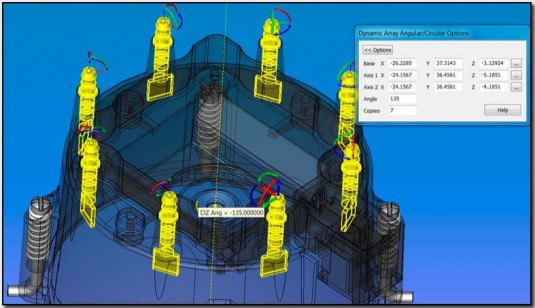 KeyCreator Artisan is an optional package for creating photorealistic images from 3D models in KeyCreator. The new application contains pre-packaged lighting and environments and a library of drag and drop materials.  Rendering options are defined and remain linked to the model throughout any model revisions or updates.
Kubotek USA says it will release both a wire-EDM option and animation with collision detection in a future, scheduled point release. Wire-EDM will be an available module for the integrated KeyCreator Machinist add-on product. Animation with collision detection will available as part of KeyCreator Direct CAD.
KeyCreator is known for its ability to open a wide variety of CAD file types. New interoperability support in this release includes the following file types:
ACIS SAT/SAB R24
AutoCAD DWG/DXF 2013
Inventor 2013
NX 8.5
Catia V5 R23
STEP Import now reads Volume, Area, and Centroid values, if included by the program that created the model.
Other new features in this release:
Quick Open mode: To save time when opening complex models, the Quick Open option skips reprocessing precise hidden line views. This option is useful on occasions when updated views are not as important as getting quickly to a view.
Drawing revision: A new function that streamlines the process of creating a permanent "snapshot" drawing layout from an associated working layout drawing.
Save selection sets: Complex selections of entities and/or faces can be saved for quick re-selection in later functions.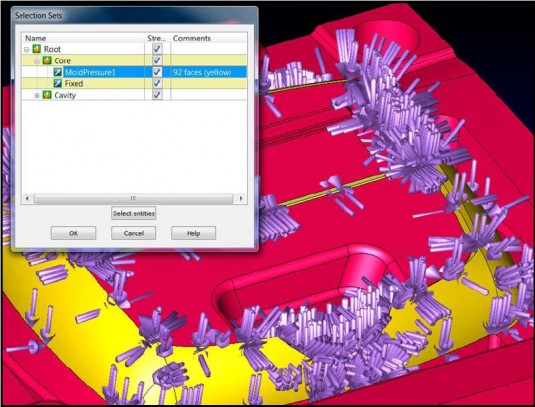 Level to reference: A new function that automates conversion of a level-managed assembly into an equivalent referenced assembly; useful for clean export of a part structure to CAD software which supports only references.
Deform multiple curve points: the Deform Curve function adds support for moving and aligning multiple curve points for improved control of curve editing.
A complete list of new features is available in a PDF document at the Kubotek USA website.
The new KeyCreator Student Version is available free of charge to approved, eligible students. Students simply need to request a KeyCreator Student Version license here. The KeyCreator Student Version contains the same professional-level precision design tools as the commercial version of KeyCreator, including Adobe PDF output capabilities and 3D STL for rapid prototyping. File exporting capabilities are limited. The KeyCreator Student Version license is renewable annually. Students also have unlimited access to hundreds of online courses and learning aids available through Kubotek University.