Attributes, text objects, and other aspects of a DWG file are all indexed and searchable.
2D CAD utility specialists Ransdell & Brown have released CADPoint DWG Search, which searches text inside DWG format CAD files from within SharePoint.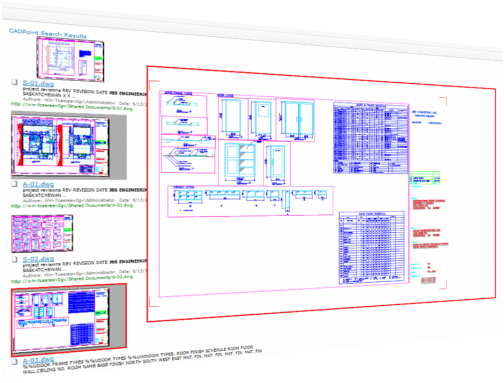 CADPoint indexes DWG files, and can search for text in all parts of a DWG including inside Model and Layout tabs, and within DWG and MText objects. Attributes are also searched.
Results are delivered within SharePoint using DWG Thumbnails as part of the display. Dynamic preview of DWG files is also available.
CADPoint works with SharePoint Server 2010 and SharePoint Foundation 2012 with Search Server 2010 Express installed.
A 60-day trial version is available at the Ransdell & Brown website.