The application extends the BIMx community, which also uses Facebook as a collaboration platform.
Graphisoft has released an Android version of its BIMx remote viewing and collaboration technology for use with ArchiCAD. The release compliments the existing web and iOS versions of the technology that shipped with ArchiCAD 16 earlier this summer.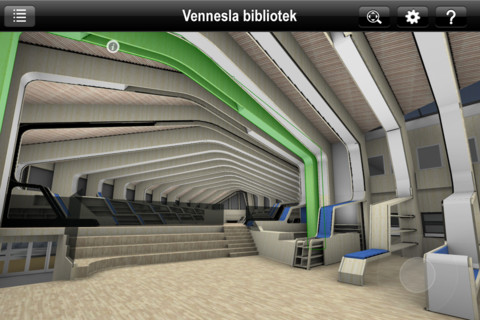 BIMx (Building Information Model Explorer) is an interactive environment with game-like navigation, allowing anyone to explore full BIM models without holding a license of the professional authoring software in which the building model was originally created.  ArchiCAD users have been able to publish self-running BIMx models to run on desktop computers (Win/Mac), and on the iPad/iPhone with a purpose-built app directly linked to the BIMx community for "social" model sharing.
The integrated BIMx community on Facebook is the central hub for sharing BIMx interactive 3D building models. Architects holding either a commercial or educational BIMx license can publish their models directly to this online community. Native Facebook functions such as comments, likes and share are extended with customized functions for filtering models, searching models using key-words or finding uploaded models of specific users, architects or clients. BIMx models can be uploaded, browsed and downloaded by non-Facebook users as well; only "liking" and "commenting" requires Facebook registration.
The BIMx Model Transfer Service is a brand new "cloud service" offered to BIMx users with an active ArchiCAD Software Services Agreement. Users are entitled to 1 GB free cloud storage space with each commercial BIMx license they own. For more security, users can also password protect their files.
ArchiCAD users who have Android smartphones or tablets can download the player at no charge.