Allplan will participate in research projects at the TUM Center of Digital Methods for the Built Environment.
The Allplan division of Nemetschek has started a cooperative partnership with the TUM Center of Digital Methods for the Built Environment at the Technical University Munich.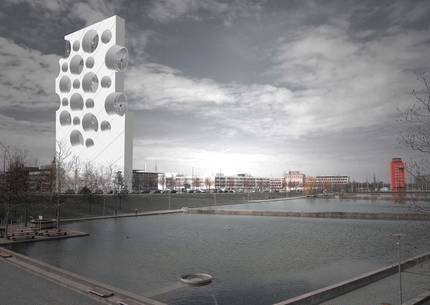 Recently launched as a center for interdisciplinary research projects in the construction industry, the TUM Center will emphasize various aspects of data transfer and model management, simulation in BIM, and development of new and existing digital methods for design in architecture, civil engineering and geodesy.
"Working in interdisciplinary networks means that different participants supplement, support and inspire one another to develop innovative solutions," says André Borrmann, professor for computational modeling and simulation at Technical University Munich. "At the new center, we bring together the previously separate disciplines of architecture informatics, construction informatics and geoinformatics in order to research shared problems and develop new methods in the area of digital support in the construction industry. This creates real added value – both for us as researchers and also for our partners in industry."
Our take
Munich-based Nemetchek is a software conglomerate better known in Europe than in the US. It is unusual in that it has multiple product lines for architecture and construction. The Allplan line is more popular than AutoCAD or Revit in several European countries.
Nemetschek is a strong supporter of OpenBIM and related initiatives for AEC interoperability. When you are up against a company with the resources and market strength of Autodesk, you need every edge you can get. Even though the relationship with TUM is a hometown partnership partially underwritten by the German government, the result will drive innovation and increase competition in AEC technology—always a good thing.