The establishment of a professorship and use of Autodesk suites are included in the agreement.  NAU offers a design-centric curriculum as an alternative in its engineering program.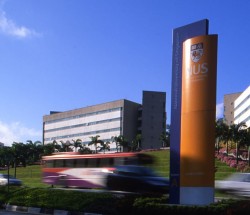 National University of Singapore (NUS) Engineering Design and Innovation Centre (EDIC) has selected Autodesk as an industry partner. The deal calls for NUS to use Autodesk software and the establishment of a professorship in the NUS Faculty of Engineering.
The University established a design-centric curriculum (DCC) in 2009 as a flexible alternative pathway for students to learn engineering through multi-year, multi-disciplinary design-centric projects. In a joint statement, Autodesk and NAU said the professorship will play a leading role in the development of design curriculum and drive integration of digital design and simulation technology, particularly through DCC projects.
NUS EDIC staff and DCC students will have access to Autodesk Education Master Suites, which include 20 Autodesk software products, as well as Autodesk Vault data management software.
Professor Tham Ming Po, Director of EDIC at NUS, said: "The appointed NUS-Autodesk professor will lead in developing innovative designs and tools to push design frontiers using Autodesk software. DCC students will use Autodesk software for projects related to the three broad themes of Smart, Sustainable Cities; Engineering in Medicine; and Future Transportation Systems. For example, we will see Autodesk software being used in the design of engineering systems for rehabilitation medicine."
A leading global university centred in Asia, the National University of Singapore (NUS) is Singapore's flagship university. It offers a global approach to education and research, with a focus on Asian perspectives and expertise.