The unveiling was sparse on details, but it looks like the new console will be as much about the total home entertainment experience as it is about gaming.
By Jon Peddie
Microsoft has announced its new Xbox, the follow-on to its Xbox 360. This is the next-generation game console, like Sony's new PS4, but Microsoft is positioning it as the center of the (your) home entertainment system. The Xbox One is as much about playing movies and music, watching TV, video conferencing, as it is about games, both locally and online.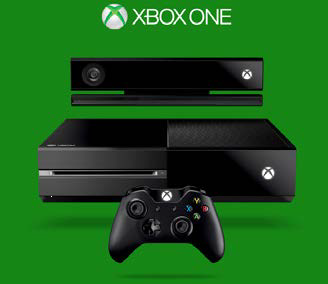 It comes with a new controller design, and a new Kinect. It also comes with some very impressive voice and gesture recognition capabilities. The demos showing the accuracy and speed of the features were impressive. To manage that, and to run the level of games that were demo'ed, requires a lot of compute horsepower. All Microsoft would say at this time is that Xbox One has an 8-core processor.
One of the features of the new Xbox is face recognition login. When demonstrated, it looked exactly like AMD's Face Login, and the improved gesture capabilities look like AMD's gesture control software.
AMD inside?
Although little was said about the processors in the new Xbox One, we believe it is a custom version of AMD's newest APU with an eight Jaguar core CPU and a big multi-core GPU. The
GPU is not likely a Radeon 7000 or 8000 core, but more similar to the UMA design AMD supplied for the Xbox 360—with just a heck of a lot more GPU cores.
In addition, AMD's APU encode and decode engines are likely in the chip since Microsoft is making such a big deal about movies and live TV. Moreover, AMD has a sweet suite of apps for the new APUs, not the least of which is face recognition, which Microsoft demonstrated at the beginning of its presentation.
With voice command users can tell the console to turn itself on and switch between games, TV, music, movies, or web inputs without having to use a remote control. The new Kinect, which can see better and more of you, models the player's motions, form, and size much better than the current version, and all that computation needs the extra x86 CPU cores in AMD's APU.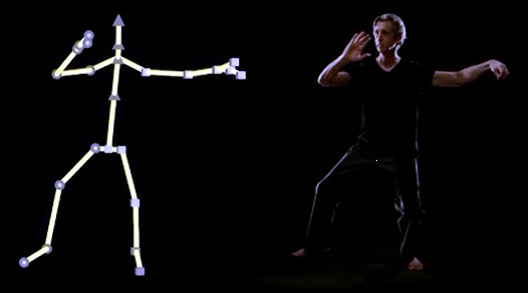 Can you see me now?
The Kinect controller has been redesigned and now has 1080p wide-field camera and processing capability to handle the 2 GBytes of data it can collect every second. This includes skeleton mapping that can detect balance and posture. Its measurements are so precise it can monitor a viewer's heartbeat while he or she exercises.
The Xbox One has 8 GBytes of RAM, along with a Blu-ray drive, a 500-GByte HDD, and HDMI in and out (including pass-through capabilities) for use with your existing home entertainment system. There is 802.11n Wi-Fi as well as USB 3.0 connectivity.
Microsoft said there were three operating systems in one to deliver the seamless transition between games, applications, and live entertainment. The Xbox architecture combines with Windows via a third OS that handles fast switching between multi-tasking apps. Microsoft says Xbox Live subscribers will get much faster response times from the system, because the company will have 300,000 servers in place to increase the response times and memory support for online gaming.
"You will have a dedicated game DVR capable of capturing those magic moments and saving them to the cloud," said Marc Whitten, corporate vice president of Xbox Live, We were amused and impressed how quickly Nvidia jumped on the bandwagon and announced support for the Microsoft Xbox One game console with its PhysX and Apex software development kits (SDKs).
Our take
By moving to a conventional X86 architecture, Microsoft and Sony will now reduce the tool costs for developers, make cross-platform game development faster and easier, and allow the game developers to get to market much faster. The new architecture will not be backward-compatible, and who cares? If you want to play old games, play them on your old machine.
Consoles can't keep up with the PC in terms of performance, and most other things. So Microsoft and Sony are positioning the consoles to not have to compete and making them into entertainment centers, something the PC can't do. (Yeah, yeah, I know, and pigs can fly.)
The console wars have started. Nintendo is MIA licking its wounds, but they will appear, probably at the upcoming E3 conference, and probably AMD-powered too, but with a smaller processor, as has been Nintendo's style, even though they were once the performance leader (N64).
We're looking forward to the One and the PS4, and have great expectations and probably too high hopes. You, of course, will be the first ones to know if our faith and enthusiasm have been misplaced.