In a bid to accelerate the 3D printing market, eleven companies have formed a consortium to promote, distribute, and maintain the open source 3D printing format 3MF.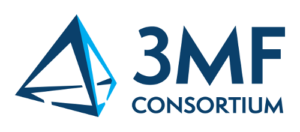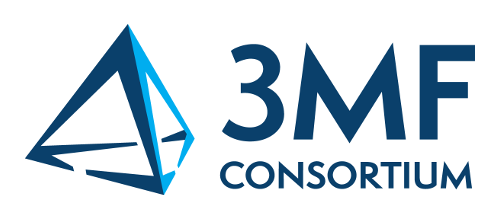 Two years ago, Microsoft announced its intention to "fix" 3D printing by enabling 3D printing from within Windows just like conventional printing; to make 3D printing as easy as hitting the print button in an app. At that time, the button and the idea were primarily symbolic since the challenges for standardized 3D printing were considerably more complicated and included everything from the models to the format to individual machines. Microsoft developed an API for printer manufacturers and app developers with a preview capability and suggested user interface. Microsoft also initiated work in developing a 3D printing format to send to printers. With the announcement of the consortium comes the 3MF format, which is being offered as a standard to replace the outmoded STL.
For lack of anything better, most printers use the STL format introduced in 1998 introduced by 3D Systems. The format is primitive but it's lightweight, easy to output, and has been widely adopted as a baseline description for a 3D model. STL describes the surface geometry of a three-dimensional object but no additional information. Different printers have different ways of dealing with attributes such as color, texture, and materials. In practical, STL often requires cleanup and work must be done to insure the proper thicknesses for 3D models are specified depending on the structure and materials. As a side note, the other format used for 3D printing is VRML (the virtual reality mark up language) developed in the misty past as a base format for creating 3D worlds. It too, is less than ideal for 3D printing.
Companies have been steadily pushing the ball forward, sometimes from different directions, and as they do they're coming together. Earlier, Adobe introduced its tools for 3D printing within Photoshop and the Creative Cloud environment. In 2014 Autodesk announced its Spark platform for software development and the Ember 3D printer prototype, and HP announced plans to develop its own printer. Soon enough, Autodesk and HP agreed to work together.
The 3MF Consortium was announced this year at Microsoft's developer conference Build. The 3MF plan includes a format for sending 3D models to applications, platforms, and services, which has been built on work begun by Microsoft and donated to the consortium. The 3MF consortium represents ongoing work by some of the interested parties including the founding members: Dassault Systèmes, FIT AG/netfabb GmbH, Microsoft Corporation, HP, Shapeways, Inc., SLM Solutions Group AG, and Autodesk. The first version of the specification is now available.
The signatories to the 3MF consortium have promised to comply with the requirements of an open standard. It says on the specification website "3MF members have agreed to make their necessary patent claims available for implementations of the 3MF Core Specification and 3MF Materials Specification on a royalty-free basis."
Autodesk did a good job of grabbing the spotlight at Build thanks to its ongoing Spark program and its Ember design, but Autodesk also played up the its Fusion software for 3D modelling for print.
Autodesk competitor Dassault is also part of the 3MF consortium. SolidWorks talked about its own work with Microsoft at SolidWorks World in September, 2014. Describing that earlier announcement, Gian Paolo Bassi, SolidWorks CEO said, "based on our partnership with Microsoft, we thought that a wider involvement of the industry would accelerate the progress and the adoption of additive manufacturing technologies. With the rapid adoption of 3D printing capabilities and increased usage across industries, the need for a file format that can accurately and completely transfer data from a CAD system to a 3D printer became instantly obvious."
There are many companies involved in 3D printing who are not members of the consortium including the largest printer manufacturers 3DSystems and Stratasys. Also, Adobe is not a member. There are plenty of good reasons why companies might not want to participate in an open source proposition like 3DMF, but they are free to use the technology and it's likely many companies in the 3D print community will welcome an updated, standard format. The industry as a whole has demanded an alternative to STL and many have looked to the work being done at Microsoft, HP, and Autodesk with hope (or resignation).
In the announcement, the 3DMF Consortium says their goal is to create a 3D printing format that is:
Rich enough to fully describe a model, retaining internal information, color, and other characteristics;
Extensible so that it supports new innovations in 3D printing;
Interoperable and open;
Practical, simple to understand and easy to implement; and
Free of the issues inherent in other widely used file formats.
As an open format 3DMF is available for anyone to use as long as they agree to the requirements of an open standard. Therefore it's likely that the format will see industry adoption. Microsoft already has significant momentum going for it before the announcement of the consortium.
The 3MF Consortium is a Joint Development Foundation project, which means it conforms to a framework that defines the way such an organization works with its members to meet corporate and legal requirements and enable them to deliver and maintain standards and source code development collaborations.