Markups can be shared as image files. The $3.99 app comes with technical support.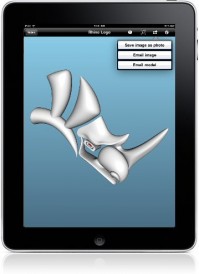 The maker of Rhino 3D has released a native Rhino 3DM files viewer for iPad, iPhone and iPod touch.
Called simply iRhino 3D, the $3.99 viewer makes it simple to view or share Rhino files. Models can be loaded from web sites, Google Docs, email attachments (iPad version only), or from iTunes (iPad version only).
iRhino 3D uses basic finger-based iOS pan, zoom and rotate commands to navigate the model. A separate file navigator lets the user scroll through thumbnails, making it fast to move from one model to another.
Models in iRhino 3D may be marked up and shared via email as image views. The app supports any Rhino models from version 1.0 through 5.0. The app supports Rhino stereo mode if you have the required 3D glasses for viewing.
Model size is limited to about 50mb, roughly 1 million polygons. Only surfaces and meshes are displayed; curves, text, dimensions and other additions to the model are ignored. Models should be shaded in Rhino before exported for viewing in the app.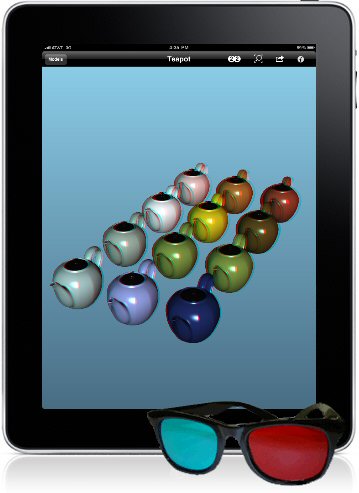 Support from Robert McNeel and Associates, publishers of Rhino, is included in the price.
More information at the iRhino web page.