Speed improvements and new rendering methods also highlight the Version 3.2 release of this popular professional 3D rendering software.
Next Limit Technologies (NLT) today releases an update to its popular Maxwell Render professional 3D rendering software. Topping the list of new features in V3.2 is virtual reality lenses. The effect is of a camera traveling in the virtual reality space, delivering stereoscopic views. This initial support for VR hardware offers two lens types, Lat/Long and Stereo Fish Lens.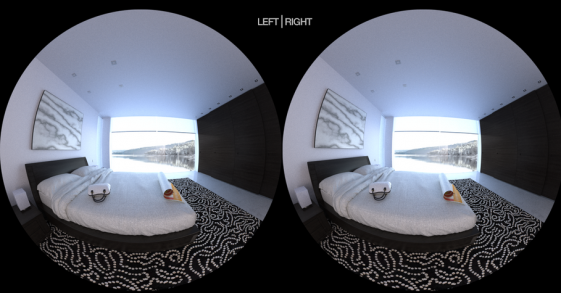 Another new feature is nested dielectrics, a way to organize complex surfaces for rendering. NLT says nested dielectrics is especially useful for rendering multiple visible surfaces, such as liquid pouring into a see-through glass.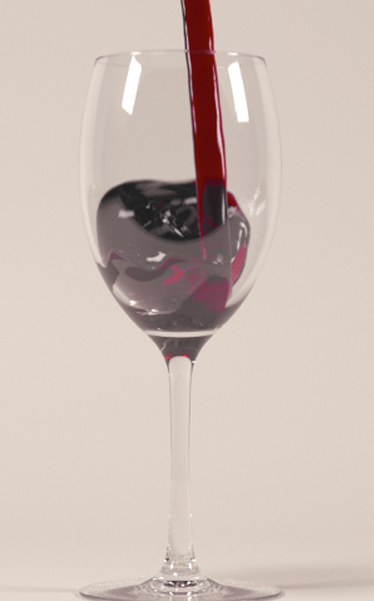 A new Reflectance channel shows plain colors without the influence of global illumination. NLT says Reflectance is useful for achieving "self-illuminated textures" when used in combination with custom alpha channels.

Other new features:
Subsurface scattering has been given a speed boost;

Broader support for rendering in PSD (Photoshop), with support for 8, 16 and 32 bits. It also adds support for multi-layered PSD's so channels and light buffers (when Multilight is enabled) can be embedded as separated passes;

Third party developers can develop their own procedural geometries, geometry modifiers, procedural textures, and camera lens. This API extension is included with the main package and is free for both personal and commercial use;

Additional rendering channel options are available: Diffuse, Reflections, Diffuse + Reflections, Refractions, Reflections + Refractions. NLT says rendering diffuse and reflective components separately allows for greater flexibility when compositing;

The multilight editor now supports the ability to select and edit multiple emitters at the same time. There is also a new "sort by name/type/intensity" function;

Many external file formats are now directly supported; Maxwell Render no longer pre-converts a wide variety of file types. Included file types include OBJ, FBX, Blender, Alembic, DAE, STL, LXO, 3DS, and LWO;

The overall direction of grass blade growth has a separate controller, the World-Y Grass function.