Mainframe2 is gearing up for an early 2014 launch and plans to make workstation applications available on demand. To prove the point, the company ran a one-day trial of their system running Photoshop in a browser and people from 138 countries gave it a whirl. Here at GfxSpeak we're raising the stakes with an in-browser preview of Autodesk Inventor – click to try it out. 
There are several companies laboring to change your relationship to your software and to compute power. Nvidia, Intel, AMD, Dell, and HP have all been actively planning for an era of flexible computing that accommodates tablets, phones, PCs, TVs, and whatever comes along to capture our imaginations next.  Adobe, Autodesk, Bentley, Dassault, and others are looking at ways to put their apps in the cloud for the post PC era and the idea of owning is shifting to the idea of renting. While people are slow to let go of the idea of ownership, the plunging prices that will accompany subscriptions could drive huge demand. Right now, obviously, all that is getting worked out, but it's getting worked out quickly.
Mainframe2 has been working under the radar compared to some of the other companies working in this area including Agawi, OnLive, OTOY, and others. But, the company has gradually started showing the world what it can do. It hosted a recent live public preview, during which people from 138 countries tried out Photoshop streaming via Mainframe2.
The contenders we've talked to are all taking advantage of the work Amazon has done building an infrastructure and it's no coincidence that they're introducing themselves as Amazon rolls out access to GPUs via the EC2, Elastic Cloud Compute Service. Amazon has built a system that enables companies to build applications on the Amazon's AMI, Amazon Machine Instance. Amazon describes an AMI as a template that contains a software configuration for a server (it could include an operating system, an application server, and applications).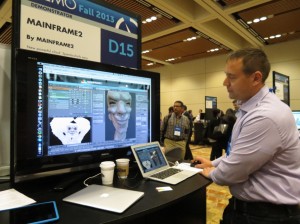 On the client side, Mainframe2 takes advantage of HTML5 to extend access to cloud-based compute resources via modern browsers, with no plugins required. Bozinovic says his company has spent two years perfecting the process to make it as efficient as possible for customers on both sides of the transaction. All vendors have to do to make their application available on the Mainframe2 system is install it through a web-based dashboard, just as they would on a PC. No extra programming is required. Likewise, all users have to do is start an app from their browser – be it PC, workstation, or tablet. It's a pay as you go system.
The Mainframe2 team has deep expertise in video streaming, the key technology at the heart of cloud application delivery. It's an area where the Mainframe2 people feel they have a head start on the competition and they understand how to harness GPUs to accelerate video encoding and minimize the latency.
The company is targeting the professional workstation industry first, because the Mainframe2 people feel that's where the gap between the need and capabilities is the largest. By putting resources in the cloud, people can get access to computing resources they could only dream about on their PCs. At the same time, Bozinovic thinks it's extremely inefficient to have high powered workstations being underutilized at desks most of the time and being used to perform word processing and email handling.
From the point of view of the software vendors, Bozinovic believes that the older, established software companies serving professional markets need a way to extend their products to broader markets and still be able serve their customer bases. Going to the cloud can solve one of the major problems these companies with decades-long legacies are dealing with: the near impossibility of accommodating modern environments with multiple devices and operating systems. "It's already too hard to innovate in a diverse x86 world; porting complex code to new hardware architectures and operating systems is every CTO's nightmare," he says.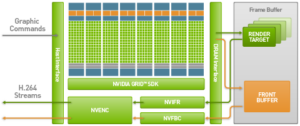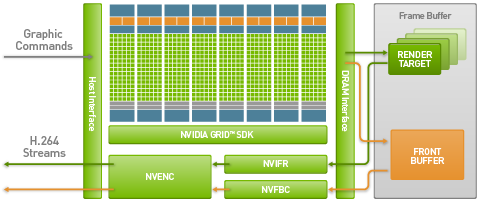 There are still plenty of challenges to work out. Even as the big cloud providers like Amazon, Google, HP, Microsoft, Rackspace, and others build out resources, there aren't enough of them to provide cheap, powerful processors for everyone today. "No public cloud provider has more than a few hundred thousand servers, yet there are about one billion PCs in the world. The potential for growth in the cloud is just incredible," says Bozinovic. Unlike conventional web applications that can serve tens of thousands of users from a single server, virtualized powerful applications require more resources per user. Luckily, new virtualization technologies make scaling possible.
For now, Mainframe2 is planning to take advantage of commercially available cloud resources and scale with them. There is going to be a tremendous infrastructure build out that will take advantage of the new, high-performing cloud GPUs, and also small, fast flash drives like those offered by Fusion-IO. The somewhat rarified world of professional applications with users in the 10s of thousands and maybe hundreds of thousands in some cases, makes a logical starting point. If companies get this right then they can scale up to meet the demands for mainstream applications, including games.
Mainframe2 plans to announce products and services by the end of the year. The company says agreements with major software providers will be announced in the coming months.
Mainframe2 is going to Autodesk University this year, to give people a chance to see what it might be like to run AutoCAD, Inventor, 3ds Max, or Maya in the cloud. They'll be demonstrating the software at Nvidia's booth on the exhibit floor.
Autodesk is in the process of opening up its business model to accommodate rental plans and subscriptions. Companies like Mainframe2 and OTOY are hoping to be able to offer those services to Autodesk's customers.
What do we think?
In our tests, Autodesk Inventor trial was ridiculously easy to try out. The response is surprisingly smooth. As the name implies, once you're in the Mainframe 2 system, it's as if you've gotten yourself into another, much better computer. When the system goes live in 2014, users will be able to work with their own files from a cloud storage provider like Dropbox or bring them directly from their computers.
So, what's with the name? Bozinovic says the original cloud computing era ended in the late 70s and 80s when users demanded easier access and better graphical user interface. Today's elastic clouds, GPU virtualization, and faster networks are allowing Mainframe2 to turn all of our devices back into terminals (therefore the Mainframe reference). With traditional software vendors undergoing the biggest transformation in a generation, Bozinovic believes this new era of cloud computing will spur innovation and put the end users in charge by enabling them to pay only for the computing they need. If he's right, 2014 cloud be one of the most exciting years for professional graphics applications in a long time.
Please let us know about your experience during this demo. Did it work as expected? Could you see working with a software product in this way? Add your comments or Tweet with the hash tag #gfxspeak-mainframe2 to describe your experience.