Autodesk has acquired assets from France's Graitec and Trimble has added the UK's CSC to beef up its Tekla line. Both companies offer products for analysis and design of steel and concrete buildings. Coincidence? We think not. 

Trimble Navigation has acquired CSC Ltd. headquartered in Leeds, in the UK. CSC has been held by Equity company ISIS Equity Partners LLP and senior managment. The company develops software for steel and concrete and has been a partner with Trimble's Tekla.
Trimble notes that CSC has a strong presence in the UK, Asia, South Africa, the Middle East, and US. Risto Raty of Trimble Buildings' Structures Division says that in addition to using the CSC technology to expand their products for their engineering customers, they are also planning to expand their cooperation with other analysis and design companies in different markets around the world. Mark Roberts, CSC's CEO says that the deal will enable CSC to broaden its reach to emerging markets "where we currently have limited presence."
Meanwhile …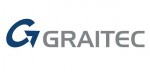 Autodesk is filling out its BIM portfolio with the acquisition of technology assets from Graitec including the company's Advance Steel and Advance Concrete product lines. Some employees from Graitec will make the move to Autodesk. The deal will expand Autodesk's product line for structural fabrication and detailing.
Amar Hanspal, senior VP of Information Modeling and Platform Products, says the deal will "provide our customers with more seamless structural engineering workflow, from design to fabrication and to construction, with enhanced offerings for structural steel and concrete detailing."
Founded in 2001 and based in France, Graitec, is a global provider of CAD and engineering software for structural engineering, civil engineering, and building construction. The company has been developing products for AutoCAD and develops integrate design and detailing products for the reinforced concrete, timber, and steel construction industries. Graitec CEO Francis Guillemard says his company will continue to build BIM software to complement Autodesk tools. He says, "together we look forward to maximizing the efficiency and performance of the global construction industry. Graitec will also continue to sell and support Advance Steel and Advance Concrete.
What do we think?
The AEC industry has been slowly clawing its way back after the world recession and a merry-go-round of economic problems in Europe, which knocked back the construction industries in several countries. But through that time, companies were busy revamping their practices and streamlining, and AEC has become a bright spot in 2013. The focus is especially strong in construction where there has been plenty of room for improvement. Now companies are starting to see gains.