The aggressive computer maker shelled out $5.2 billion for Motorola Mobility and IBM's server business.
By Kathleen Maher
Lenovo has been on a spend­ing spree lately, putting out $5.2 billion buying technology and companies. It bought IBM's x86-based server line for $2.3 billion and Google's Motorola Mobility business for $2.91 billion. Al­lied Movers are at both facilities now putting things and people in boxes for shipment to Beijing.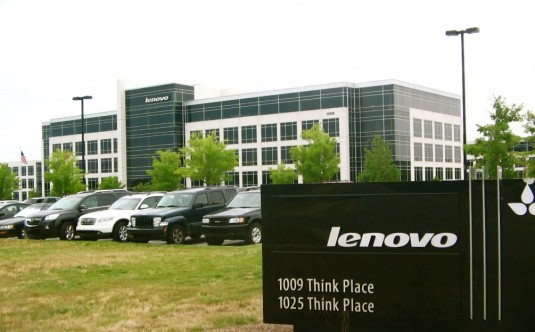 IBM
Lenovo plans to acquire IBM's x86 server business. This includes System X, BladeCenter and Flex System blade servers and switches, x86-based Flex in­tegrated systems, NeXtScale and iData­Plex servers and associated software, blade networking, and maintenance op­erations. The purchase price is approxi­mately $2.3 billion, approximately $2 billion of which will be paid in cash and the balance in Lenovo stock.
About 7,500 IBM employees around the world, including those based at major locations such as Raleigh, Shang­hai, Shenzhen, and Taipei, are expected to be offered employment by Lenovo.
IBM will retain its System Z main­frames, power systems, storage systems, power-based Flex servers, and PureApplication and PureData appliances.
IBM will continue to develop and evolve its Windows and Linux software portfolio for the x86 platform.
Lenovo will assume related custom­er service and maintenance operations. IBM will continue to provide mainte­nance delivery on Lenovo's behalf for an extended period of time, so customers should see little change in their mainte­nance support.
Motorola Mobility
Lenovo looked at its bank account and noticed there were still a few billion just lying there, so it also bought the Motorola Mobility smartphone busi­ness from Google. The purchase price is approximately $2.91 billion, which in­cludes $1.41 billion paid at closing, con­sisting of $660 million in cash and $750 million in Lenovo ordinary shares (sub­ject to a share cap/floor). The remaining $1.5 billion will be paid in the form of a three-year promissory note.
Google bought Moto in May 2012 for $10 billion, mostly to create a stron­ger patent portfolio for Google (i.e., am­munition against Apple and Samsung). And it may not be a coincidence—this happened just days after Google and Samsung agreed to cross-license patents for the next 10 years.
"The smartphone market is super competitive, and to thrive it helps to be all-in when it comes to making mobile devices. It's why we believe that Motorola will be better served by Lenovo," said Google president Larry Page.
Google will maintain ownership of the vast majority of the Motorola Mo­bility patent portfolio, including cur­rent patent applications and invention disclosures. As part of its ongoing rela­tionship with Google, Lenovo will re­ceive a license to this rich portfolio of patents and other intellectual property. Additionally, Lenovo will receive more than 2,000 patent assets, as well as the Motorola Mobility brand and trade­mark portfolio.
Google will retain control of most of the Motorola patents, but Lenovo will have broad access through a broad cross-licensing deal.
At the end of 2012, Google offloaded Motorola's cable television set-top box business to Arris Group for $2.35 billion.
Google's quarterly results showed continued struggles for its Motorola Mobility arm. The smartphone unit saw a fourth-quarter GAAP operating loss of $507 million, compared with a prior-year loss of $353 million, on revenue of $1.15 billion, compared with $1.51 bil­lion in the fourth quarter of 2012.
There has also been a head-count reduction at Motorola, to 3,894 from 4,259 during the previous three months.
What do we think?
The Google deal makes a high-water mark for Chinese acquisitions, the big­gest yet. The Moto deal will give Lenovo a strong market presence in North Amer­ica and Latin America, as well as a foothold in Western Europe, to comple­ment its growing smartphone business in emerging markets around the world.
IBM needed to offload its x86 busi­ness as it morphs into a software and services company. Also, it needed money to fund its investment of more than $1 billion in the IBM Watson Group, and $1.2 billion to expand its global cloud computing footprint to 40 data centers in 15 countries.
It should be business as usual for Intel and an important breakthrough for AMD, which has not had much success with Lenovo's workstation or commercial PC divisions. IBM retained their Power processor business and as­sociated servers, and Nvidia's relation­ship with IBM is centered around Open Power, not x86, so they won't notice any difference.
Lenovo has proven to be a remark­able company. It took IBM's failing PC business and drove it to first or second place, depending on whom you ask. It started its own workstation business and built that up to third place and increasing. The company is already in the smartphone business, so the Moto acquisition will just enhance that. The only thing missing from Lenovo's port­folio was gaming machines and servers. Now only gaming machines are need­ed to fill out the line, and we have no doubt Lenovo will take care of that.
Lenovo has become the IBM of China, or maybe the HP of China, or the Dell, or all of the above—remark­able results and commitment by the company and the Chinese government.
The deal has yet to be approved in the US and China, and this usually takes time. So while the transactions are being completed, all of the compa­nies expect no change in their indepen­dent, existing server operations, includ­ing customer service and product avail­ability. And with the US applying extra scrutiny to Chinese deals recently, politi­cal issues could influence the deals, es­pecially with Lenovo trying to seal two deals at the same time.