This update of the popular rendering engine for CAD users also tweaked the interface for ease of use and increased speed throughout the product.
Luxion has released a new version of KeyShot, its popular rendering and product development visualization software. KeyShot 5 features the ability to directly render NURBS-based geometry without need of an intermediary polygon mesh, a new cloud-based sharing platform, instancing, and fade animation. The underlying architecture has been reworked for a speed boost, and there are changes to the user interface designed to decrease complexity.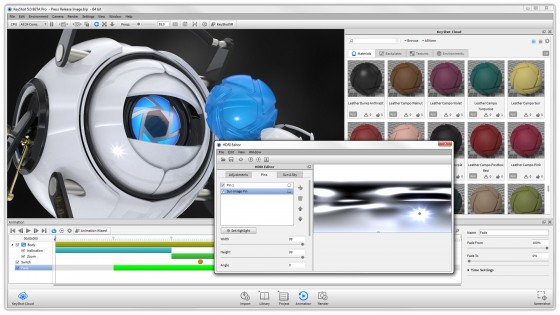 The new KeyShot Cloud is an online library where users can download new resources and share their own custom assets. The Cloud features drag-and-drop downloading of new resources into a local KeyShot Library and search with filters. All resources remain on a user's computer with a copy of the resource uploaded to the KeyShot Cloud; no scene or personal info stored online.
Luxion says its new NURBS ray-tracing offers geometry with smoother edges. This new import feature gives users the option to import and render NURBS geometry from their favorite 3D modeling application, without the use of an intermediate polygon mesh. The advantage is crisper visuals and smaller file sizes, without the edge and gap issues that sometimes plague mesh exports. NURBS import is currently available for all major MCAD formats, including Creo, Catia, Inventor, NX, Rhino, SolidWorks, Solid Edge, STEP, IGES, Parasolid and Alias. NURBS ray-tracing is only available in the Pro edition of Keyshot 5.
Instancing allows users to duplicate parts in KeyShot and on import without increasing file size. Instancing of parts is available within KeyShot as a Pattern tool and completely automated in select KeyShot plugins. All instances can be treated separately for quick appearance studies or linked to apply materials quickly, but will all update when LiveLinking or update geometry is used.
The new fade animation feature allows users to apply an animation that fades parts from one opacity level to another. Through KeyShot Animation users add individual transforms that add animations with a click of a button instead of managing keyframes as in most animation products. Fade animations can be applied while adjusting the opacity of parts and groups on-the-fly, allowing users to see the update in real-time as animations are created. Face animation is available with the KeyShot Animation Add-on.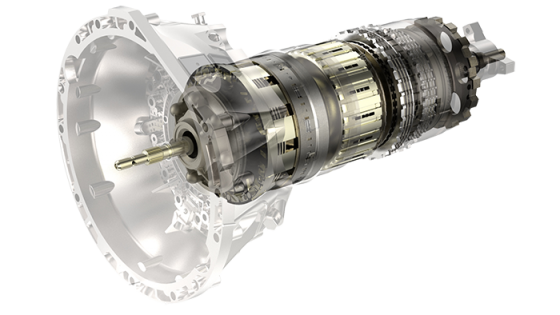 KeyShot 5 introduces a new Sun & Sky system for automatic creation of physically accurate geographic lighting. Preset resolutions and locations together with day selection, time and turbidity sliders allow the creation of unlimited daylight scenarios. Custom Sun & Sky environments can be created by users as well and combined with other lighting options available in the KeyShot HDRI Editor. Available with KeyShot Pro versions.