The direct editor is often used in manufacturing settings to modify existing drawings and models.
KeyCreator, a 2D/3D CAD direct editing tool for manufacturing from German developer K2D, has added the ability to animate solids in its latest release.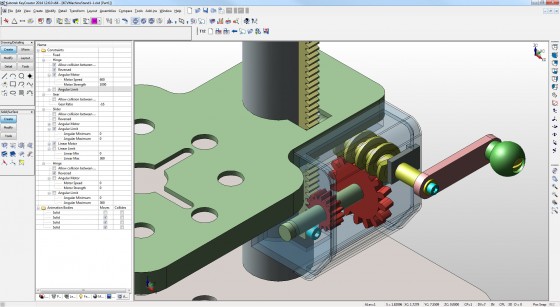 Selected solids-based entities can be assigned a motion speed along or around an axis. Animation temporarily draws the movement in the KeyCreator viewport while the user maintains full access to standard zoom, pan, and rotate controls so the motion can be viewed from any angle. Collisions between bodies, respecting assigned constraints, appropriately exchange kinetic energy and approximate the real world result of such impact/contact.
A second significant new feature in version 12.6 is Direct Dimension Edit Tree, which saves dimension-driven edit commands and pairs each command with its dimension and set of related faces. K2D says the ability to pair dimension edits with the related faces saves time and reduces errors when the same operations are reused later. KeyCreator users with basic programming knowledge can use the feature as a limited model configuration tool.
The update also offers the latest Parasolid and Inventor version updates for interoperability with software using those geometry kernels.