Europe's largest conference on virtual reality has become an essential gathering of industry leaders.

Jon Peddie Research will host a press briefing and panel discussion at Laval Virtual, Europe's largest conference devoted to virtual reality (VR). With 2016 shaping up to be the year of virtual reality, this briefing will provide essential background to understanding the economic and technical forces shaping this fast-moving segment of the graphics industry.
Laval Virtual was founded in 1999 by François d'Aubert, a former member of parliament in France, mayor of Laval, and Secretary of State for Research. The first edition was a huge success with more than 8,000 participants. Over the years, Laval Virtual has diversified to include augmented reality, interactive 3D, and robotics.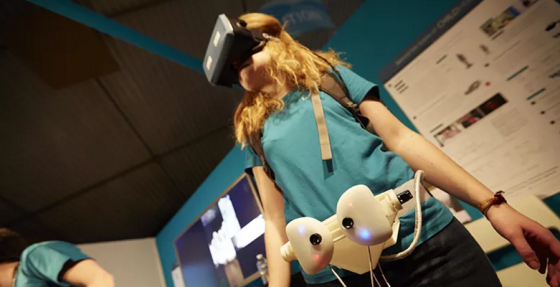 The press session will feature a briefing on VR markets and trends from Dr. Jon Peddie, president of Jon Peddie Research, to be followed by a panel discussion with VR practitioners and experts. For members of the press covering Laval Virtual, this briefing provides a special opportunity for one-on-one interviews with VR industry leaders.
Laval Virtual is one of the most important events in Europe showcasing innovations and new technologies. Virtual reality and augmented reality are the core to the show. With more than 150 exhibitors and 40 countries represented, Laval Virtual is essential for professionals, students, tech enthusiasts, and curious novices.
Laval Virtual offers a professional forum, a startup area, round tables, scientific conferences, awards, an investment forum, student competitions and the last two days are open for the general public.
The session will be March 24 at 2:00pm, at the conference site in Laval, France, Salle Polyvalente, Place de Hercé.
For more information and to sign up for the press briefing: http://jonpeddie.com/events/details/laval-virtual-the-18th-international-conferences-and-exhibition-on-virtual
For more information on Laval Virtual: http://www.laval-virtual.org/en/