Development plan announced at AIA Conference.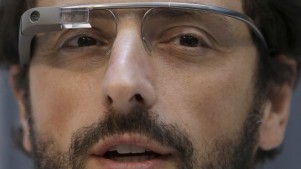 Retail CAD vendor IMSI/Design, which lately has been leading the move to mobile devices for AEC, today made public their plans to port its TurboSite software for site evaluation and field reporting to Google Glass.
TurboSite currently runs on iPad and is used to document walk-throughs and create punch lists for commercial remodeling projects. Traditionally a site inspection requires carrying a full set of building plans, digital camera, laptop, and even extra batteries.  An architect, designer, or contractor is constantly setting up and breaking down their equipment setup with each item requiring documentation.
"We think Google Glass is a terrific platform for a site evaluation and field reporting app like TurboSite," said Royal Farros, CEO of IMSI/Design, in a statement released at the annual American Institute of Architects (AIA) Conference and Expo, meeting this week in Denver. "Using Google Glass and TurboSite, we're literally letting someone to walk onto a job site carrying absolutely nothing," said Farros.
Google Glass is a wearable computer with an optical, head-mounted display.  A user—carrying nothing but wearing the smart device glasses and running TurboSite—will see building plans directly in front of them.  GPS will track their movement through a drawing.  The built-in eye glass camera will let them take pictures and record video and TurboSite will automatically insert these into a markup layer at the exact location.  When the field report is finished, it is automatically printed for distribution or instantly sent electronically to the entire design and construction team.
IMSI/Design says the TurboSite app will be ready when Google Glass ships later this year.
Our take
Anyone who works in architecture or construction that has conducted a site inspection should immediately appreciate value offered by paring up TurboSite and Google Glass.