More than a dozen companies are coming to market with tablets in the near future. JPR says it's all about the screen.
By the staff of Jon Peddie Research
[Editor's Note: Jon Peddie Research is preparing a new report on tablets as a distinct segment of the market for mobile devices. This is an overview of JPR's thinking and research about this hot new area.]
We think there are three classes of tablets, with a lot of overlap between classes. We don't differentiate on the components (e.g., capacitive vs. resistive, IPT vs. TFT vs. E-ink, etc.), but we do differentiate on price range, which presumably traces back to components.
Also, when we refer to a stylus, we're referring to a very accurate, high-resolution stylus, not a crayon-like device. The tablets are also differentiated by 3G/4G/LTE capability, range of I/O facilities (HDMI, SD, audio, etc.), and maybe most important, pixel density.
The sub-8-inch category could be broken down into three sub-segments: media tablets, e-books, and student tablets.

The biggest market, Student Tablets, which have the highest single app/configuration TAM (total available market), get blended partially with e-books. In China and India, there are government programs to find a tablet that can be sold (with government subsidy) for about $60. Several iterations have been made starting with e-books and evolving into low-cost tablets.
One company, UK-based DataWind, has been the most visible and active in the India market with their offering for the India Aakash project. However, reports are that DataWind CEO Suneet Singh Tulli has said that despite delays, the Aakash 2 will be launched before October. It will have a four-point, multi-touch projective capacitive display and a Cortex A8 1-GHz processor (it was earlier reported to have an 800-MHz processor in a report from India in August). The tablet will run the latest version of Android, provide Wi-Fi and cell phone connectivity, and retail to the public in India for $63. The government is purchasing a version of this for $40 that it plans to subsidize for schools.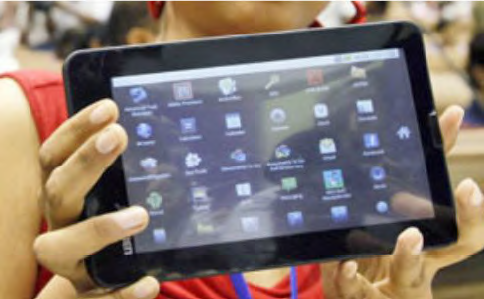 When you look at the ODM cost of e-books in Taiwan and China, you can see the technology exists to create sub-$100 tablets with low-res (800 x 600) displays and fast-enough processors. However, Lenovo said it may look at the proposition of participation in India's Aakash tablet project, although it would be difficult to produce a tablet with a great user experience at the proposed price of Rs 2,276 (US$41).
It's highly unlikely that either Amazon or Apple will go down to that price level. They don't have to—they have brand and infrastructure, and ecosphere. However, regardless of what companies get to be the price leaders in the dive to the bottom, there is a large worldwide market at the lowest base of this typically pyramid-shaped market.
Some observers think tablets won't realize their market potential until the price drops below $100 or $50. Then hundreds of millions—possibly billions—of units will be sold, which will impact people in all parts of the world.
That's what we saw when cell phone prices dropped to less than $60; as a result there are close to a billion mobile subscribers in India and China today. Cisco estimates that by the end of 2012, the number of mobile-connected devices will exceed the number of people on Earth and that by 2016 there will be over 10 billion mobile-connected devices—or 1.4 mobile devices per capita.
Microsoft Surface making ripples
Rumors out of Taiwan are that Microsoft has been negotiating with Dell, HP, and others hoping to soothe them about its entry into the tablet market. However, the storytellers say, Microsoft has not been able to offer a satisfactory solution, and HP has already decided to halt development of Windows RT tablet PCs, while Dell reportedly may also back away from the segment, according to sources from the upstream supply chain.
If this is true, then Qualcomm, who was the supplier for Dell and HP WinRT tablets, is expected to be seriously affected. Texas Instruments also recently lost its orders from Toshiba because of the vendor's decision to stop development of Windows RT tablet PCs. Nvidia, which is supplying its solution for Surface, may be the only chipmaker to benefit from the Windows RT tablet PC market.
Microsoft is trying to convince its partners that the Surface will increase the penetration of Windows RT and help everyone enlarge the Windows RT market—but it seems most brand vendors don't share that vision.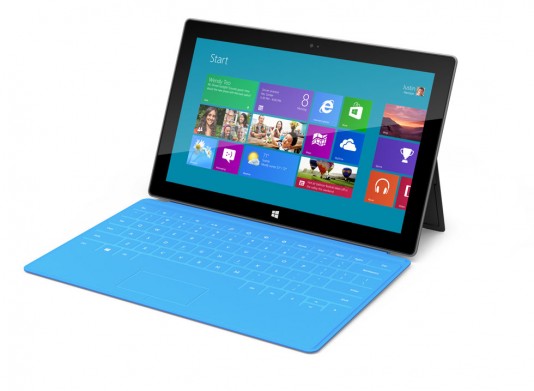 The situation is compounded by Microsoft's refusal to confirm whether it will release the Surface at $199 or higher, but in view of Amazon's recent announcements, we wouldn't expect the price to be higher.
Nonetheless, HP will be coming out with a family of tablets, and those tablets will run Windows 8—just not RT. The same seems to be true for Dell. However, the faithful Asustek, Samsung, and Lenovo will still launch Windows RT tablet PCs at the end of October; the vendors are still taking a conservative attitude about the product and will put their focuses on Android and Windows 8 models.
Tablet GPU battles
While Imagination Technologies and Qualcomm have a dogfight about who has the biggest market share for GPUs in the tablet market, Nvidia is the one that gets all the mention. Even though Nvidia isn't selling that many processors into the tablet market, they have done the best job of advertising their wins, and they have grabbed some high-profile accounts like Google's Nexus 7 and the forthcoming Microsoft Surface.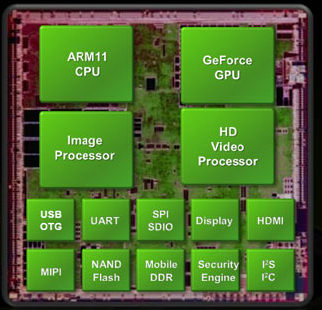 Because of Nvidia's superior marketing (if not sales), the competition gives them even more coverage by saying how they are better than Nvidia's Tegra 2 or 3. Apple did it, Bezos just did it, and HP and Dell have made similar comments.
Imagine the impact on the market and the marketing manager's heartburn if Apple started using Tegra.
Related
New Kindle tablets should strike a fire in Apple
The tablet market is shaping up as Snow White and the Seven Dwarfs
Amazon walks a tablet tightrope