The Whitman era finds HP on a roll with new mojo, new products, and falling in love with China.
By Jon Peddie
You knew things were going to be different and better when Meg Whitman took over Hewlett-Packard. She's a no-nonsense, tech-savvy businesswoman who almost took over the State of California. Some people have described HP as "being back." Well c'mon, they never left. Todd Bradley and crew showed up for work every day and did the magic stuff they do every day while CEOs chased skirts and sold virtual companies to virtual buyers.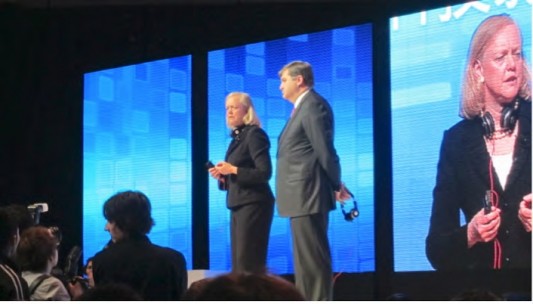 But the folks at HP, and especially the Personal Systems Group (PSG) and the Printing Group, never took their eyes off the ball. Yeah, sure, they were embarrassed, and yes, the shake rattle and roll did rattle a couple of nervous customers out of the HP sphere, but the new designs kept coming (take the Z1 workstation, for example, or the new slate of Ultrabooks). But a blast like that from Leo "the Lip" Apotheker takes time to fix, regardless of the hard work everyone else at HP was (and is) doing.
So now it's springtime 2012, less than a year since an off-the-cuff remark from Apotheker turned everything upside down, and if you step back away from the sparklers and loud music, you see that nothing—not a thing changed at HP. They continued to ship more PCs than any other company, they continued to introduce innovative products, they continued to offer great support, and they continued to cut costs while delivering value. Did the world just take greatness for granted?
Whatever. In any case, after Whitman got on board, one of the big changes she made (or approved) was the merging of the Imaging and Printing Group (IPG) with the Personal Systems Group (PSG)—a lot of us have wondered for years why it wasn't done. Nevertheless, it has been done, and other than naming a few new (and very cool) printers "Envy" HP—aka Hewlett-Packard (more on that later)—held a celebration of sorts in Shanghai last week; they called it the HP Global Influencer Summit 2012, and more than 500 reporters, bloggers, and a few analysts showed for the two-day event.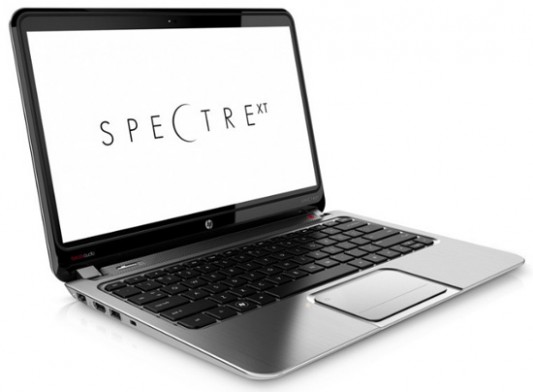 Why Shanghai? Well, for a couple of reasons. First of all, HP is no stranger to China, having had major operations there since 1985—27 years. And second, because China is, and has been, an extremely important region for HP, both from a supply point of view and from a sales point of view. In fact, HP is building special Chinese versions of their machines with Chinese software even.
And the other reasons for the celebration was the roll out of 80 new products and the merger of the Imaging and Printing Group and the Personal Systems Group into the Printing and Personal Systems Group (PPS), announced March 21. Hewlett-Packard says the newly merged Printing and Personal Systems Group enables HP to rally more energy and resources in service to customers. The combined organization enables greater investment in innovation and marketing, and also streamlines HP's collaboration with channel partners globally.
The name is back
As part of the announcement of PPS and the celebration of China, HP is also going to bring back the name Hewlett-Packard on their products—something we applaud and, we have to say, at last. Hewlett-Packard is a distinguished name, perhaps more so than that of any other U.S. technology company, and when it shows up on products (which it probably will in the fall of this year), it will have a positive effect on buyers.
It should be noted that no automobile company ever turned its name into an acronym, and although IBM and AMD have, both of those acronyms always mean more when spelled out (it's doubtful that many of you reading this know what ARM stands for). The company will keep the HP logo, but you'll soon be seeing the name Hewlett-Packard on products as well, and the advertising will probably change to reflect this renascence.
The products Hewlett-Packard introduced new printers, Ultrabooks in several categories, and a workstation. The company expanded its notebook portfolio with thin-and-light Ultrabook systems and Sleekbooks packed with the latest technologies for both consumer and business demands.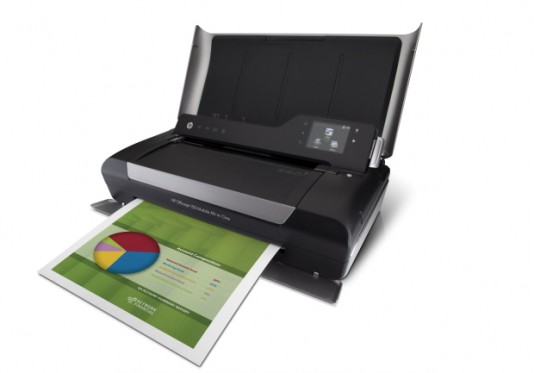 Other products announced include:
HP Envy SpectreXT, an ultramobile premium Ultrabook for style-conscious power users;
HP Envy Sleekbook and HP Envy Ultrabook, a lower cost, plastic case version;
HP EliteBook Folio, built from the ground up to be a business Ultrabook with security, manageability, and reliability;
HP t410 All-in-One Smart Zero Client, which features single-wire Power over Ethernet;
HP Z220 workstations and HP EliteBook mobile workstations with professional-class features;
HP Officejet 150 Mobile All-in-One, the world's first mobile all-in-one printer;
Four new HP LaserJet printers and an HP Scanjet for small and medium businesses and enterprise customers with the ability to extend the office beyond its physical location.
Last June, before all hell broke loose at HP, Todd Bradley and his crew were in the process of re-organizing PSG. The division was organized by product segmentation, desktop, notebook, and workstation. But more and more, and with the aspect of the consumerization of IT (where managers and bosses wanted to have the same experience at work as they were having at home), the platform or product segmentation no longer made sense. So HP put together a plan to organize around customers: commercial/enterprise and consumer.
Hewlett-Packard has announced several Ultrabooks, including the Envy Spectre and EliteBook Folio 9470m, featuring Intel's latest Core i7 processors, as well as ultra-like notebook models such as the Envy Sleekbooks series, which will employ AMD processors.
HP's notebook lineup includes 13-, 14-, and 15-inch models, with 14- and 15-inch expected to sell best in Europe and North America, and 14- and 13-inch to be popular in China and Asia. It's going to take a while, and require some effort, to sort out the differences and differentiation of the products—80 new products (plus more coming) is a lot to digest all at once. A general overview of the notebook line is shown in the table at the end of the article.
The cases used will be metal or plastic, and most models will have a mix. Sleekbooks are everything that doesn't fit Intel's description of Ultrabooks, and some include Intel processors. The Folio is a business product, so we are mixing consumer and business here.
HP's Bradley made it clear that HP will be introducing a tablet (called Slate) later this year when Win8 shows up. No current plans for an Android version but that could change. And although not explicitly stated, it's expected the tablet will be x86 based.
Better than it ever was
When the revolving door started to spin in the management suite at Hewlett-Packard, everything was put on hold. When the Mad Hatter's tea party stopped and Meg Whitman was at the head of the table, things settled down. She gets it, and she's got it. Her presentation on stage in Shanghai was reassuring, and damn near flawless.
She answered questions candidly and knowledgeably, and gave, I think, everyone, inside and out, at HP a sense of confidence.
HP is back—not that it ever really left—and it's going to be bigger and better than it ever was.