Streamlining precision microfluidics system design with SolidWorks solutions.
Laboratory sample processing challenges drive innovation at IDEX Health & Science. A division of IDEX Corp., IDEX Health & Science manufactures precision microfluidics system components including valves, pumps, manifolds, fittings, injectors, and tubing systems. Their products support sophisticated laboratory instruments, such as liquid chromatographs, mass spectrometers, and DNA analysis systems.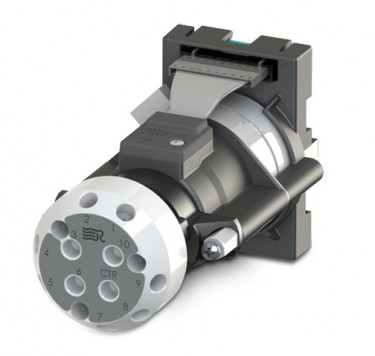 Maximizing throughput is critically important in the highly competitive laboratory market, according to Mechanical Design Engineer Kevin Longley. "The more throughput that laboratories can get, the more money they make," Longley explains. "They get more throughput by using higher pressure to push more samples through the column. The first high-pressure liquid chromatography valves were rated at about 500 psi. The Rheodyne valves that we develop at IDEX today handle 30,000 psi of pressure. So, we're pushing incredibly small volumes—in some cases as little as 0.1 microliters—at extremely high pressure to increase throughput and make it more economical for labs to purchase equipment."
To achieve microfluidics breakthroughs, the company's engineers wanted access to integrated design and simulation tools. IDEX decided to migrate from Pro/Engineer software to integrated SolidWorks solutions in 2001. "IDEX standardized on SolidWorks because it's easy to use and facilitates training, yet provides powerful structural and fluid-flow simulation tools," Longley explains.
IDEX acquired 120 licenses of SolidWorks Professional design and SolidWorks Premium design and analysis software, the SolidWorks Simulation Premium and SolidWorks Flow Simulation analysis applications, and the SolidWorks Enterprise PDM product data management system. "We can focus on our designs and not on the tools. This allows us to innovate more precise designs while simultaneously streamlining our development processes," Longley says.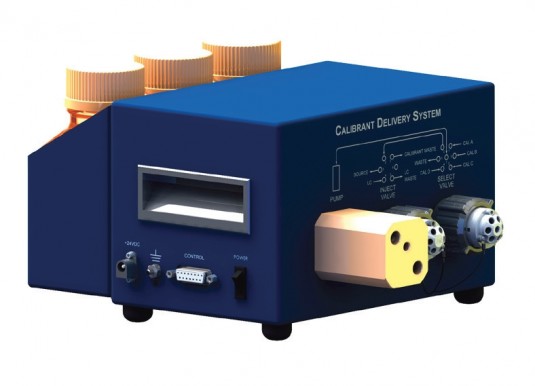 Simulating what's going to happen
The complexity of IDEX designs has grown over the years. "Much of what we do would be near-impossible to do by hand," Longley stresses. "The tubing we use is 1/32nd of an inch in diameter, but the inner diameters are 0.004 inches. With such small passages and such high pressure driving such small fluid volumes through the system, simulation is a must. We conduct flow simulations on products that involve mixing and structural finite element analysis (FEA) on just about everything else.
"Our valves experience forces that want to pull them apart, so we need to conduct FEAs on every single link in the project," he continues. "We use analysis to ensure that the design will hold up prior to prototyping. That's done on every valve that we make. Using SolidWorks Simulation as part of our design process cuts 90% of the prototyping loops that were required in the past."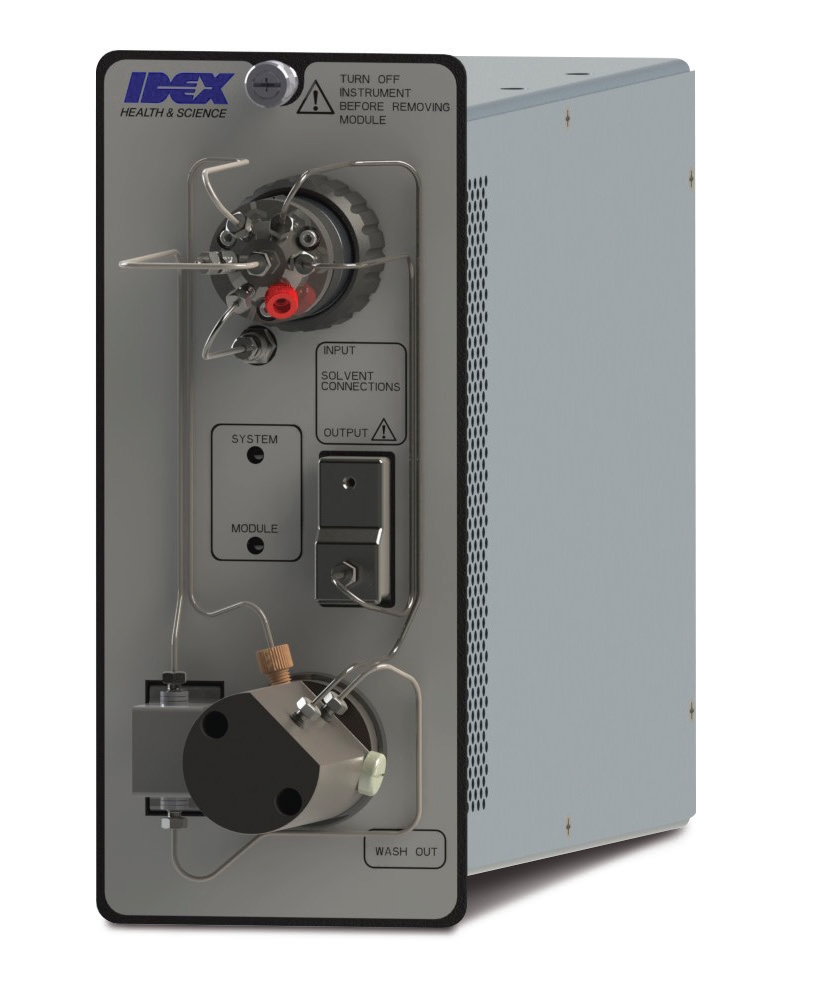 Since standardizing on SolidWorks IDEX has shortened its design cycle by 50% while increasing innovation. In addition to saving time using SolidWorks simulation tools, IDEX realizes time savings from SolidWorks design configuration capabilities.
"Configurations help because our product is 99% components," Longley points out. "The liquid end of our valves is a stator. While the stator body remains the same, it could have many port configurations. Some have two ports; others have up to 25 ports, and the angles of the holes vary widely. With configurations, we can efficiently model all of the potential configurations from our initial design, which saves a lot of time."
The company has recently implemented the SolidWorks Enterprise PDM system to improve management of product design data. "We anticipate saving more time once we fully implement SolidWorks Enterprise PDM," Longley adds. "With the PDM system, all of the design data is right there at your fingertips. You just log into the vault, grab your model, and you're off and running."
Routing precision tubing
Using SolidWorks Routing, Longley outputs a bend file that captures the XYZ coordinates on the bend radiuses for fabricating extremely small stainless steel tubing. This capability enables IDEX to leverage automated tube-bending technology instead of using manual jigs and fixtures.
"The manual approach would have taken months," Longley notes. "Those jigs alone take six to eight weeks to produce. Using SolidWorks Routing, I got the tubes back in about a week. This is just one example of how using SolidWorks helps us meet our deadlines."