The group of venture capitalists and angel investors includes several with CAD industry experience.
GrabCAD, the CAD services marketplace, this week closed a $1.1 million investment round. The investment group includes several venture capital partners or angels with previous CAD industry experience.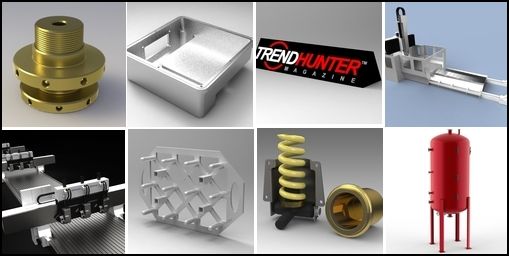 The new funding is led by Matrix Partners, an early investor in Apple. Partner David Skok recently retired from the board of Dassault Systèmes SolidWorks. Other venture capital comes from Atlas Venture with partner Axel Bichara, who founded and later sold Premise, a CAD software company, to Computervision and was one of the first investors in SolidWorks. NextView Ventures partner Lee Hower was part of the founding team at LinkedIn.
GrabCAD's four angel inventors are:
As previously reported in GraphicSpeak, GrabCAD was invited to participate in Techstars Boston, a venture funding program that pairs young software companies with industry mentors and venture funding. The Techstars exposure helped seal the current investment deal.
GrabCAD founders Hardi Meybaum and Indrek Narusk previously ran a product development company, where they realized how much of engineers' time is wasted on simple, repetitive and often unnecessary tasks. They saw an opportunity to improve work processes by developing a unified CAD services marketplace, cross-platform CAD library, and engineering community. This led them to start GrabCAD in 2009. The company is based in Boston with a development office in Tallinn, Estonia, and has developed a global user base. Several GrabCAD employees previously worked at Skype.
GrabCAD says it will use the investment for expansion and additional hiring, "Our plan is to be the biggest mechanical engineering team in the world," says CEO Meybaum.