On the cusp of becoming part of 3D Systems, the 2013 product updates extends functionality deeper into scan/probe, shape editing, and data interoperability.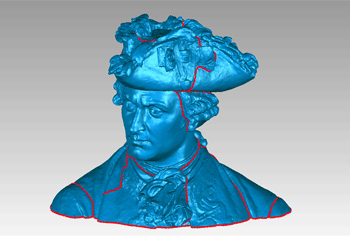 This week Geomagic releases its 2013 product line refresh, the last time it will do so before becoming part of the growing 3D Systems empire later this quarter. All its major products are now available in a 2013 edition; the innovative new Spark for CAD-style editing from 3D scan data is now available.
Major products and new features of Geomagic's 2013 release include:
Geomagic Studio for transforming 3D scanned data into accurate surface, polygon, and native CAD models:
Python scripting and command-line prompts, for creating and executing customized macros and scripts without a graphical user interface
New ability to capture design intent from any shape for history-based CAD products
Direct one-click export to SpaceClaim
Optional ability to export to most leading MCAD products, including Catia, Inventor, Creo Elements/Pro, and SolidWorks
Geomagic Qualify for 3D metrology:
Python scripting
CAD-less definition of nominal geometry for Geometric Dimensioning & Tolerancing (GD&T)
Improved prompts to probe test data
More detailed Measure Features command to gather nominal features plus deviations
A revised user interface to streamline most operations.
Geomagic Qualify Probe for use in probing-only metrology:
QuickFeature and QuickProbe toolsets have been updated to streamline product use
Quicker measurement, allowing near-real-time measurement of manufactured parts while performing automated inspection and measurement.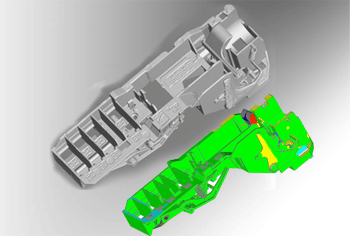 Geomagic Wrap for creating 3D polygonal models from scan data:
Exact surfacing using the new AutoSurface feature
New Repair Patches function
New Construct Grids function
New Fit Surfaces function
These updates are now available directly from Geomagic or its dealers. The products are available in English, German, Chinese (simple and traditional), Japanese, Russian, Italian, Spanish, Portuguese, French, and Czech.