The Furtive-eGT comes from the creative vision of noted race car designer Luc Marchetti.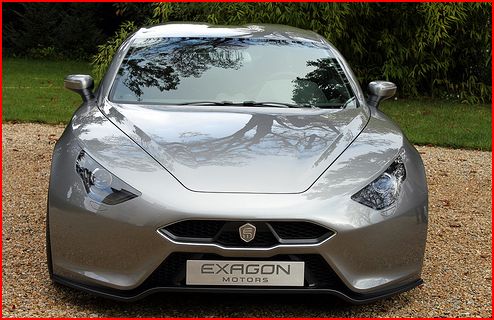 The Furtive-eGT was introduced to the French automotive press September 2010 as a new all-electric luxury sports car. A first for the French market, the Furtive-eGT is said to combine high performance with a green ethos while meeting upscale consumer demands for style and comfort. The manufacturer, Exagon Engineering, specializes in racing cars. Founder Luc Marchetti says his ultimate goal for the company was to create an electric car.
"The Furtive e-GT's looks and performance are both incredibly compelling," says Marchetti. "This car positions France in the rapidly expanding electric car market. I am passionate about cars and my ambition when I founded Exagon Engineering was to create an all-electric luxury car that meets the same standards as a gas-powered vehicle. By partnering with Siemens PLM Software, I was able to create a masterpiece."
Exagon Engineering uses NX integrated computer-aided design, manufacturing and engineering analysis (CAD/CAM/CAE) software from Siemens PLM for all of the 3D digital product development work associated with the Furtive-eGT. All product data—including the detailed NX models—is then managed, disseminated and controlled using Teamcenter.
The Exagon Furtive eGT is powered by two motors produced by Siemens and has a range of up to 400 km. When the batteries run low, the Exagon Furtive eGT has a small gasoline range extender engine that can take it up to an additional 400 km/h, for a total range of up to 800 km.
Sources in the French automotive press say the Exagon Furtive eGT has a top speed of 250 km/h and that it has super-car acceleration—the 0 to 100 km/h sprint takes 3.5 seconds. The total output of the hybrid power train is rated at 340 hp.
The Exagon Furtive eGT has a 2+2 seating configuration and will be premiered at the Paris Auto show this week.
The embedded video below, in French, shows a behind-the-scenes look at the official unveiling of the car.