4K display outputs now included on all workstation-class boards.
At Siggraph AMD unveiled new additions to the FirePro professional graphics family with larger memory configurations, top to bottom 4K display support, increased compute performance, application certifications, and new drivers.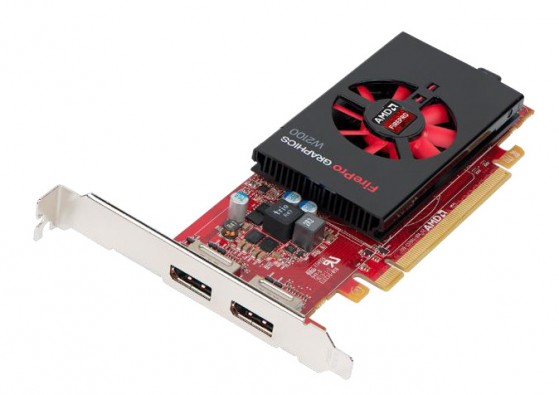 At the top of the pile is AMD's FirePro W9100, introduced in May of this year with 16 GB GDDR5, and AMD FirePro W8100 graphics, announced in late June. At Siggraph the company rolled out the FirePro W2100, W4100, and W5100 and the new Tahiti-based FirePro W7100. This new generation of AMD FirePro workstation boards sport multi-display 4K outputs, high compute performance, Mantle, OGL, and DX11API and PCIe 3.0 support.