Chaos Group is coordinating a partnership of architectural and technology companies to demonstrate "the future of architectural visualization."
Architectural rendering technology company Chaos Group is teaming up at this year's AIA conference with a technology partner and several architectural firms to present a state-of-the-art look at using virtual reality technology.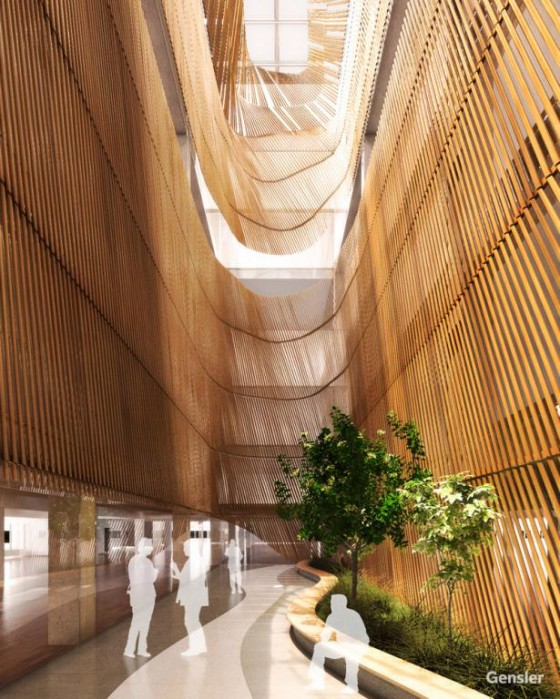 At this year's American Institute of Architects Convention (AIA) in Chicago, Chaos Group and its technology partner and virtual reality researcher, Nurulize, will offer an exclusive preview of AtomView, which connects V-Ray rendering with the Oculus Rift. AtomView will allow designers to explore their designs in a fully immersive, photorealistic environment.
In addition, representatives from architectural design firms BIG (Bjarke Ingels Group), Gensler, and studioJDK will be on hand to demonstrate various V-Ray rendering workflows. Alessandro Ronfini from BIG will discuss his visualization process for major international projects, including Denmark's Lego House and West 57th Street in NYC. Artists and designers from Gensler will share their techniques using V-Ray for Rhino and V-Ray for 3ds Max on Pittsburgh's The Tower and PNC Plaza and Chicago's Genevieve and Wayne Gratz Center. Jeremy Kay of studioJDK will offer an innovative approach to non-photorealistic rendering, pairing V-Ray and SketchUp.
What do we think?
Facebook made news when they acquired Oculus earlier this year for $2 billion. Many scoffed, but Facebook knew it was buying way more than a new way to play games, it was buying the interface technology that will define the next 20 years. Architecture is just one of many professional uses for the Rift; it is good to see small firms like Chaos Group and Nurulize in the middle of it.