A new method of exporting multiple animations per FBX file streamlines game development.
Autodesk today released the first extension for Maya LT 2015. The focus in this update is features that improve the process of exporting animations and objects to game engines.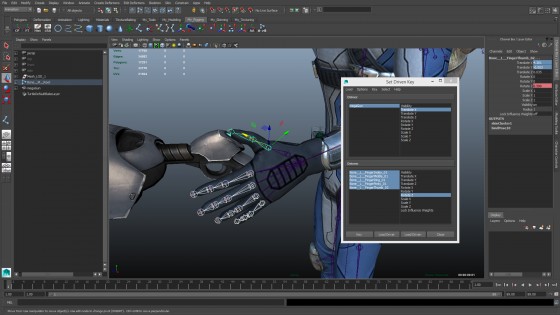 New features include:
Game Exporter: Simplifies how models and animations are exported from Maya LT for use in game engines, allowing artists to define their ideal export settings and have them saved the next time the file is opened. Artists can define multiple animation clips within the tool by giving each a name along with a start and stop frame.
Added Set Driven Key: Gives artists an easier way to link animations in one scene. For example, having one character jump, while another ducks, simultaneously. Set Driven Key also improves interoperability with certain auto-rigging tools, making it easier for Maya LT users to leverage those tools to create their character rigs.
Rigging Utility Nodes: New utility nodes in Maya LT let artists finely tweak and adjust their character rigs and animations in the node editor, giving riggers and animators better control over character animations. The new utility nodes also make it easier for artists to use auto-generated character rigs.
The extension for Maya LT is available today for all current monthly and perpetual customers.