Develop 3D Live conference attracts 1,400 enthusiasts to discuss the present state of design technology.  
A truism has arisen over the years in the computer industry: "Innovation happens elsewhere." The quote is from Sun Microsystems co-founder Bill Joy, also stated as, "No matter who you are, most of the smartest people work for someone else." A perfect example of innovation being elsewhere and the smartest people are not in your employ was on display last week at the University of Warwick in bucolic Coventry UK, far from Silicon Valley but close enough to hear the sheep bleating if you left your window open at night. Develop 3D, the cheeky and occasionally garish British magazine which celebrates product design and its digital tools, announced it was throwing a party; some 1,400 enthusiastic designers came from far and wide to be part of Develop 3D Live. Every continent save Antarctica was represented.
If there was one overriding theme of the event, where design software CEOs shared the platform with mountain bike designers and mad tinkerers, it was, "The future might look pretty cool, but we are doing amazing things today." Ping Fu, no stranger to these pages, gave the opening keynote and set the tone. Referring specifically to 3D printing, she noted, "Thirty years doesn't make a hype; 30 years makes a movement." But her comments apply equally well to all of computer-aided design, which is starting to feel a new vibe equivalent to what AJAX and Web 2.0 did for Internet companies a few years ago.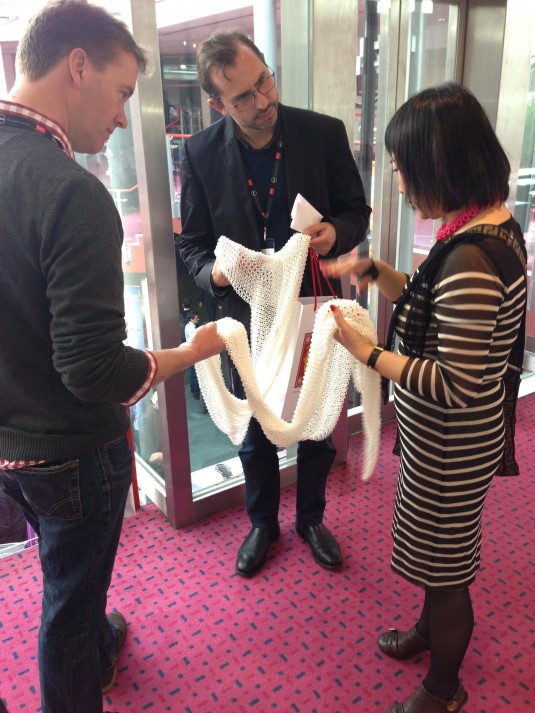 Fu, who founded Geomagic Software and is now chief strategy office of 3D Systems, barely talked about the future. Instead she modeled her 3D printed shawl and shared pictures of happy smiles under adjustment thanks to 3D printed Invisalign plastic braces (being cranked out at the rate of 64,000 per day). Reminding us how 3D printers give physical presence to ideas initially expressed in digital graphics, Fu did note the best is yet to come. "In the future, the manufacturing is in the software code." In product development as in media and entertainment, content is king.
Autodesk CEO Carl Bass stopped by to discuss trends actively reshaping product development today. Modeling in 3D in common, but today's technology is 25 years old and showing its age. Designers are starting to move outside traditional CAD to explore the use of voxels, tablet-based sketch, smartphone-based physics simulation "toys" that deliver real results, and tools more familiar to story tellers than product designers.  And the people leading in such polyglotic tool use get frustrated reee-ally fast when their workflow is interrupted by the arcane (to them) notions of proprietary incompatible file formats and a lack of connectivity awareness within the software they use.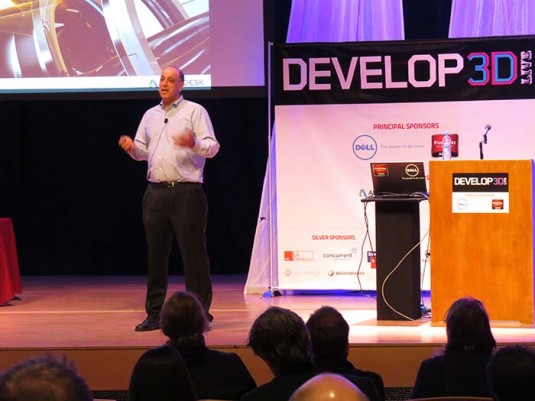 Bass said our notions regarding computers as a resource are being turned upside down. For 30 years we have treated computers as a scarce, expensive resource and the human labor using them as relatively cheap. But today it is possible to rent one hour of a dedicated CPU from a cloud source for five cents, and it won't be long before $1 buys 10,000 seconds of one CPU or 1 second of 10,000 CPUs. Computing has rapidly become infinitely distributable, cheap, and abundant, while the human resources to use them are now recognized as an expensive resource. "We must change our thinking and our tool sets," Bass proclaimed, hoping obviously to be the beneficiary of such rethinking.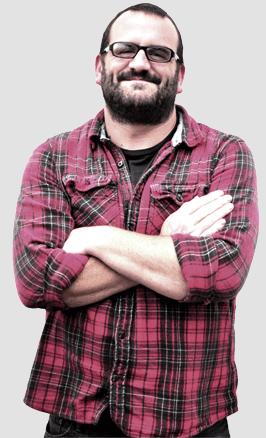 One point Bass made regarded software pricing in the age of cloud resources. Autodesk likes to think of itself as a leader in bringing cloud computing resources (or "infinite computing" as they call it) to designers, and used the gathering to announce a significant new price structure for its forthcoming 3D modeler Fusion 360. Access to Fusion 360 will start at $25 per month, with specific functionality from separate modules available for an additional $25 per month; power users with many modules will never pay more than $200 per month.  The pricing is based on a new model of charging for access and experience, says Bass, but not ownership. The use of books, music, and movies are already moving away from an ownership pricing model, says Bass, and software needs to follow the same path. "Owning software is onerous," says Bass, clearly a comment not everyone is ready to embrace.  Autodesk redefined value-based pricing when it published SketchBook Professional for the iPad at only $4.99, and wound up selling 18 million copies to-date. Now Autodesk want to redefine value by providing access and experience but not ownership.
Jon Hirschtick has started to come out of hiding since launching Belmont Technology, his successor to market leader SolidWorks. He traveled to Coventry not to talk about what new software his team is dreaming up but the trends he sees reshaping product development. Like Bass, he sees CAD software in need of a total refresh, not just the software but also the workflow of product design. Mobile, cloud, 3D printing, simulation, and data interoperability all need to be seen as integral, core attributes of CAD, not externals. Without saying a word specific to his next software product he surely outlined its broad themes.
It was hard to take in everything Develop 3D Live had to offer. A track of main stage presentations was side by side with in-depth sessions on simulation, product fabrication (3D printing or otherwise), design visualization, sustainable design, engineering, and more. The breaks were long enough, people were constantly asking each other what they missed by not being in two or three places at once. We are told every session was video recorded, for which we are grateful to the 50+ sponsors who ponied up to make the day free. Last year's sessions are already at http://www.develop3dlive.com/ if you want a taste of what will be available soon (we hope) from the 2013 sessions.