Virtualization helped DreamWorks move from one project annually to three without hiring more artists or buying more computers. Watch the Siggraph conversation shot in 3D.
For your YouTube viewing pleasure, we recommend a video created by MTBS3D.com. At the annual JPR Siggraph Luncheon, August 13 in Vancouver, MTBS3D (Meant To Be Seen) founder Neil Schneider caught up with luncheon host Dr. Jon Peddie and luncheon panelist Dr. Lincoln Wallen, CTO of DreamWorks.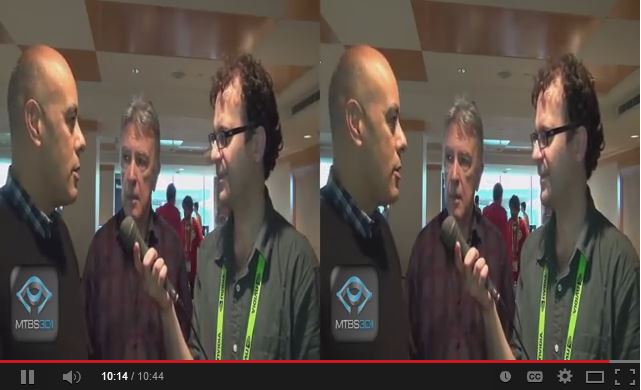 During the interview Wallen notes how DreamWorks was able to move from creating one major animated film per year to three using virtualization and remote computing, without hiring additional artists or buying more computers.
The video is interesting for its technical and business discussion of virtualization, but also interesting because it was shot in 3D. I attended the luncheon, and noticed that somebody was doing a video interview, but never noticed they were shooting in 3D. I'd like to think that says more about the unobtrusive nature of their equipment than my lack of attention to detail.
If you don't have a 3D display or 3D glasses, choose "no glasses" and "left image only" in the YouTube3D viewing options.