Four new units were introduced last week in a grand unveiling party. It's about time, says Jon Peddie.
By Jon Peddie
If a train station is a place where you wait for a train, then is a workstation a place where you….? Dell has kept its workstation customers waiting for a refresh for quite a while, and the process has cost them in lost market share to HP, with Lenovo hot on its tail. However, Dell knows a bit about workstations, having been in the business since 1997 so they should know what to do.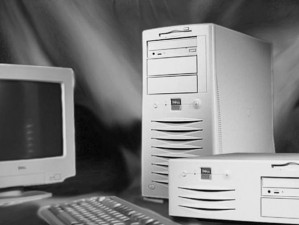 Dell knew it was going to have to do something to get its mojo back. So it approached the new T-series workstation line with a complete redesign from the inside out—rethinking workstation design. The goal was to build a machine that would enable greater productivity by designing the highest performing workstation with easy user access, manageability and convenience. But they didn't do it in a vacuum, they solicited input from current and aspirational customers, and looked at various use cases around the world. The result? A straightforward and practical design; no superficial features.
The new T-series
Dell has introduced three new machines (and another will show up next month): the T7600, T5600, and T3600.
At a grand launch party last week in San Francisco, Dell's Ken Musgrave, executive director for the commercial ID/UX experience design group, asked, "How could this workstation be designed if we started from scratch, not beholden to the old approach but with a renewed focus on user access and convenience?"
Dell claims the new T-series are the first mainstream tower workstations with a tool-free, externally accessible power supply, and improved serviceability. They added front accessible hard drives on the T7600 with up to four 3.5" or eight 2.5" and easy access to remove and replace hard drives, through a quick release mechanism and a lockable front bezel for added security.
Dell says the Precision T7600 converts easily to a rack-mounted solution. It utilizes standard Dell PowerEdge server rack rails, designed for moving workstations to a data center:
Keeps hardware and intellectual property secure
Maintains clean and quiet workspace
Allows for 1:1 remote workforce productivity via FX100 remote access device.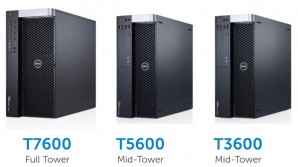 One of the best new features is the reliable memory technology (RMT) that remaps failed memory address (on reboot) so data doesn't get sent to a dead zone. It's available on the T7600, T5600 and T3600 (when configured with ECC memory).
And, although a subtle thing, the relocation of the handle from jutting out the top to snugly fit into the front is a nice move.
Quiet period is over
Dell has been quiet lately about workstations, and it looks like the winter nap may be over. Obviously they've been busy while being quiet and the results speak for themselves. We'll be testing one or two of the new machines in the coming weeks in the JPR lab, but given the hardware inside don't expect any major surprises.