The first response from Adobe users is overwhelming positive. A new Creative Cloud makes it possible to rent all CS6 products for a monthly fee.
If today's Twitter chatter is any indication, Adobe has a hit on its hands with the release today of Creative Suite 6 and its new Creative Cloud. The various technology updates in the products are worth the upgrade, but the big news is Creative Cloud, a subscription-based hub for making, sharing and delivering creative work using Adobe technology.
For the most part, the various Adobe products like Illustrator and Photoshop do not run in the cloud. Instead the cloud becomes the preferred way to deliver the software, to collaborate, to update, and to store.  Creative Cloud also includes Adobe's newest tablet applications such as Photoshop Touch and Kuler which were launched on Android last November. Three additional tools, available on Android today, will be coming to iPad soon: Adobe Collage (for initial concept visualization) Adobe Debut (for client presentations), and Adobe Proto (for prototyping websites).
The entire set of Adobe creative software products are being sold three ways:
Individual software products
As a suite
On demand from the new Adobe Creative Cloud for a monthly fee.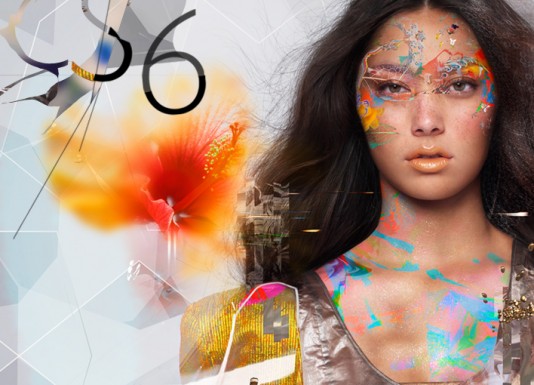 Adobe executives who spoke at today's webcast launch said Creative Suite 6 and Creative Cloud are their answer to the new world of multiple platform development. Whenever possible, the various Adobe applications simplify the process of creating a desktop version, a tablet version, and a smartphone version of the same product, whether the creative product is a catalog, a magazine, a game, or an app.
Without explicitly saying so, Adobe executives acknowledged today the late Steve Jobs won the battle of Flash vs. HTML5, as Flash now outputs to HTML5 format. The move to HTML5 is also evident in the release of two new HTML5 products:
Adobe Muse enables designers to create HTML5-compliant websites without writing code
Adobe Edge preview (through Adobe Labs) for creating standard-based animated web content.
Both will be available through Creative Cloud.
New features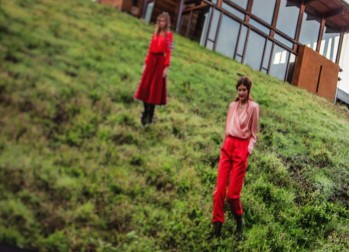 The list of new features in every Adobe product is too vast to cover in one web article. But—hitting the highlights—cool new features include:
The new Mercury Playback Engine for image and video display and manipulation is now in all Adobe tools; the company claims video performance is up to 100x faster for many actions; Mercury Playback Engine now supports OpenCL on MacBook Pros;
Content-Aware Patch and Content-Aware Move offers cut-and-heal in photos to make simple work, for example, of removing a stray object sitting on a lawn from an image;
An image can become wet paint for creative brushwork;
Illustrator can now apply gradients to strokes, not just shapes;
3D objects placed in a 2D image can now be shaped and otherwise edited within the image, including changing the occlusion of one object to another;
A new desktop app, Adobe Creative Cloud Connection, enables the syncing, sharing and storing of files across mobile devices and desktop;
Blur Gallery is a new interface with on-image and in-context controls to quickly create photographic blur effects including tilt-shift effects, blur everything with one focal point, or vary the blurriness between multiple focal points.
Pricing
Access to all Creative Suite 6 products via Creative Cloud is $49.99 per month based on an annual membership, or $75.99 per month for month-to-month membership. A special introductory offer of US$29.99 per month for CS3, CS4, CS5 and CS5.5 individual customers is also available. A Student/Teacher edition of Adobe Creative Cloud will be available for $29.99 per month. Creative Cloud will initially be available to customers in 36 countries in multiple languages, and will be available in approximately 30 days.
For those who still want to buy their Adobe software instead of rent it, 14 CS6 point-products are available at varying prices, as well as Adobe Creative Suite 6 Design & Web Premium (US$1,899), Adobe Creative Suite 6 Design Standard (US$1,299), Adobe Creative Suite 6 Production Premium (US$1,899) and Adobe Creative Suite 6 Master Collection (US$2,599) through the usual channels. Upgrade pricing is also available.