Unlike some competitors, Delcam is growing by reaching new users with existing products, not through acquisition.  
CADCAM developer Delcam (LON: DLC) says its first half revenue for 2012 is up 15% from a year earlier, setting a company record. Total revenue was £22.9 million ($36.2 million), continuing a rising trend in sales that has seen the company set revenue records in each of the last five half-year periods.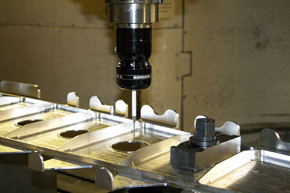 Unlike US-based public companies which report quarterly, UK-based companies report every six months. Pre-tax profits for the period were £2.09 ($3.3 million), up 67% from last year.
The Birmingham-based software developer says it has increased both its sales of new software licences and the take-up of software maintenance contracts, not only in its established markets in the automotive and aerospace industries but also in newer markets such as the dental sector. Maintenance revenue accounts for approximately 30% of overall revenues so far in 2012
Sales in the first half of 2012 were strongest in the US and Germany; Delcam says the US manufacturing recovery makes the US Delcam's fastest-growing market. Existing strong markets in Russia, Korea, and India also contributed to the record results.
Cash per share on June 30, 2012 was $2.41, low compared to other UK-based companies we cover but within a normal range for all the companies we track.
Our take
Unlike some competitors, Delcam is growing the old-fashioned way; it invests in its products and seeks new customers. The last Delcam acquisition was in 2010 when it acquired a small software house for its 3D printing (additive fabrication) technology, a field Delcam needs to enter to stay relevant in the future. One of the company's top-selling products, especially in the US, continues to be Delcam for SolidWorks, despite having a number of competitors.