The entry-level program can now read in 3D files but still outputs in 2D for engraving and routing.  
Delcam has added more vector editing capabilities in an upgrade of its ArtCAM Express program. The new Autodesk subsidiary says the changes make the software capable of more complex 3D designs.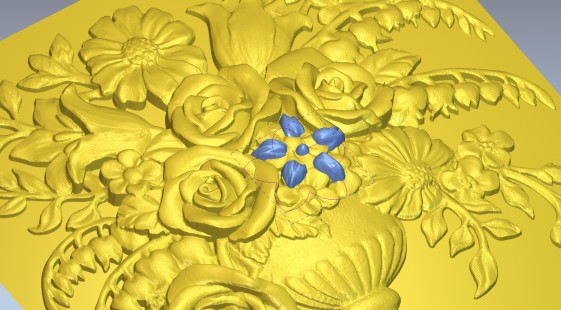 ArtCAM Express 2015 offers 2D drawing, over 600 free pieces of relief clipart, and 2D and standard 3D machining functions. It serves as an introduction to computer-based manufacturing for companies and hobbyists involved in engraving, routing, and signmaking, or other areas of decorative metalworking and woodworking. A range of modules are available to add extra design and machining functionality.
Selection of vectors in ArtCAM has been simplified; dragging the mouse across any area of a model now selects all the vectors either completely or partially within that area. Selection can also be made of a set of nodes, either from a single vector or from a group of vectors. Once selected, the group of vectors or the set of nodes can be edited simultaneously in either the 2D or the 3D view.
Movement of relief clipart and vectors has been made simpler and more accurate with the ability to specify the exact distance to be moved, as well as being able to move items by eye.
Text can now be written in the software's 3D view. New options include writing text on a curve, as well as rotating, scaling and angling text after creation.
Delcam says CNC machining is often easier if all the vectors are in either the clockwise or anticlockwise direction. ArtCAM Express can now identify all vectors created in one direction automatically, rather than having to check each vector in turn.
While ArtCAM Express does not contain any 3D design tools, users can create 3D designs for machining by importing 3D models or by using the clipart reliefs included with the software. To enable more complex 3D designs to be created, a new combine/replace mode has been added allowing reliefs to be overlapped and intersected.
The price of this entry-level version of the company's ArtCAM artistic CADCAM system remains at US$149, £99 or €125.