The CAE vendor is usually a poster child for double-digit growth.
Ansys (ANSS: Nasdaq) today reported second quarter results atypical of the Ansys we've become familiar with. Revenue for the quarter (ending June 30, 2015) was $235.48 million, up 1.3% from a year ago. The blame goes to currency fluctuations, mostly the continued slide of the Euro and various Eastern European currencies against the US Dollar.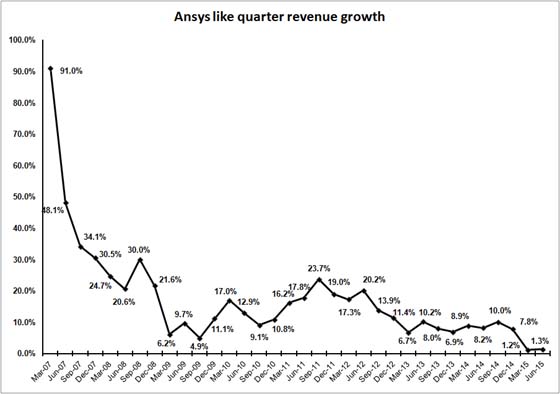 The second quarter is never the strongest one in the Ansys fiscal year, but this one was softer than usual. Revenue from Asia is not impacted by currency issues, yet this fast-growing region only posted 1.8% growth. North American sales were up a respectable 11%.
Net income for the second quarter was $62.3 million, down ever so slightly from $63 million a year ago.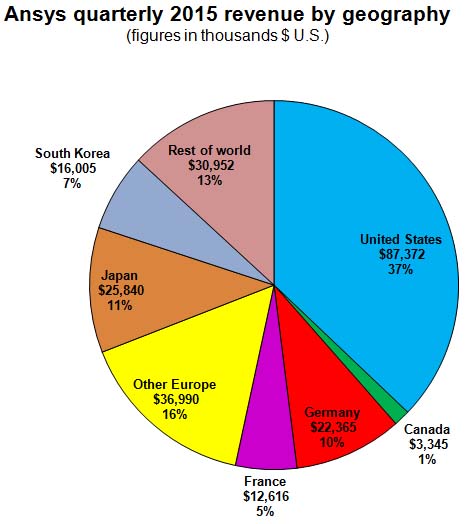 During the conference call with analysts, Ansys CEO James Cashman noted the slow-but-steady growth in subscriptions as a percentage of revenue. In other engineering software companies, the shift from buying perpetual licenses to using software on an annual subscription has caused a lag in revenue growth, one that can last three years or more. The percentage of revenue from annual maintenance in the quarter is 38%, up only percentage point from last year. It seems Wall Street has factored this lag factor into its thinking; Ansys stock is down one-half of 1% on today's report.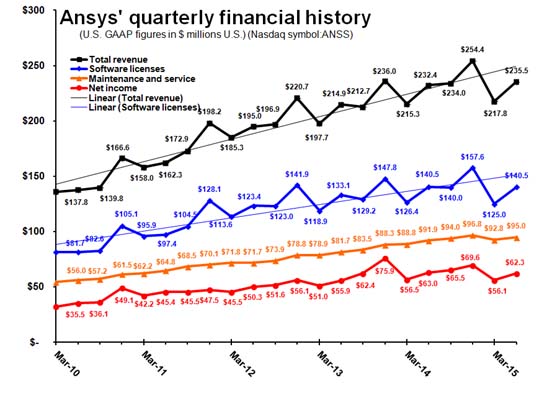 Breaking down revenue:
Software licenses: $140.485 million, dead even from a year ago
Maintenance and services: $94.9 million, up 3% from 2Q14.
Lease revenue: $78 million, flat year-over year
Paid-up licence revenue: $61.7 million, up 1.1%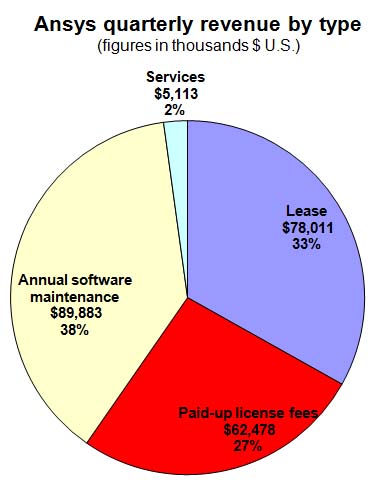 Revenue by regions:
North America: $90.7 million, up 11%
Europe: $71.9, down 9%
Rest of World: $72.7 million, up 1.8%.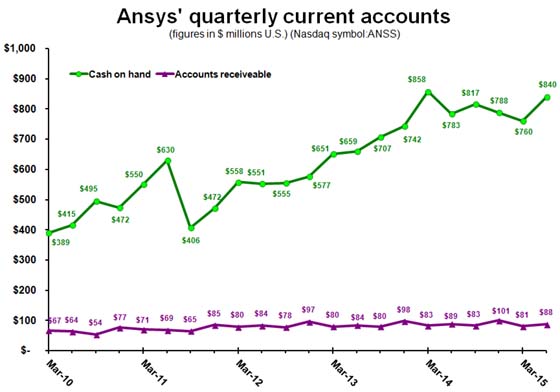 L. Stephen Wolfe, P.E., a contributing analyst for Jon Peddie Research, provided research and his usual legendary insights for this article.