A stock split and a change of registry overshadow financial results. Catia sales are down.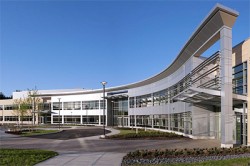 PLM vendor Dassault Systèmes (Euronext Paris: DSY.PA) saw revenue rise by 9% in the first quarter of 2014, compared with 1Q13. Total revenue was €502.2 million ($688.1 million). In constant currencies revenue was up 8%. Net income was €53.9 million ($73.8 million).
During the announcement of first quarter results, the company announced it will split its stock two-for one, effective July 1, 2014. The company will also change its official registry from France to the European Union; the move offers tax advantages better suited to its global operations.
Revenue by regions:
Americas: € 138.4
Europe/Middle East: € 231.6
Asia/Pacific: € 132.3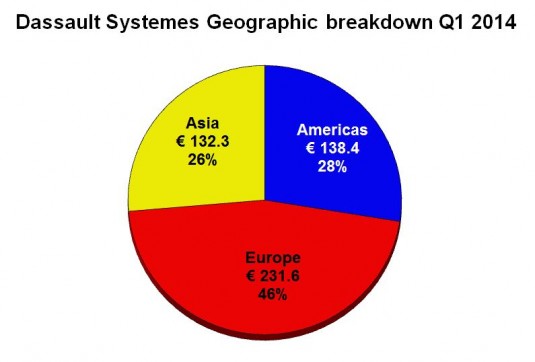 As is normal for DS, revenues fell sequentially in the first quarter. Catia revenue fell 5% year-to-year in Euros. SolidWorks revenue year-to-year grew 1% in euros and 6% in dollars. Service revenue jumped 35%, boosted by the services revenue from recent acquisitions RTT and Apriso. The only software type to grow double digits sales revenue was "Other PLM software" (which includes acquisitions), up 10% year-to-year.
Larger versions of the custom charts on this page are available at our GraphicSpeak page on Facebook: https://www.facebook.com/media/set/?set=a.880692251947981.1073741845.213851138632099&type=1
L. Stephen Wolfe, P.E., a contributing analyst for Jon Peddie Research, provided research for this report.