The existing Simpoe line will still be sold, and the underlying technology will enhance Catia, Simulia, and SolidWorks.
Dassault Systèmes has acquired Simpoe, a specialist in plastic injection molding simulation. Dassault will add the Simpoe technology to its Simulia line of simulation and analysis tools, and also use the technology in its SolidWorks and Catia divisions.
Simpoe, based in Torcy, France, currently has more than 3,000 active users working for major part designers, producers, and mold makers. Named accounts include Canon and Panasonic. The amount of the transaction was not disclosed.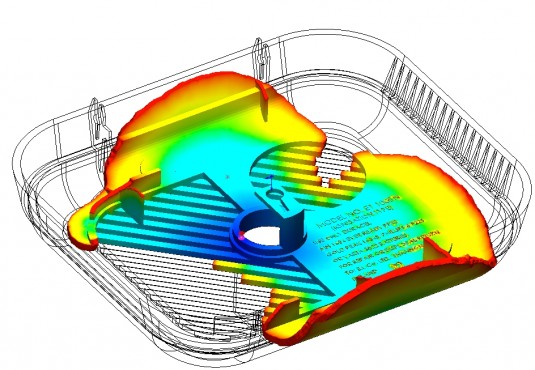 Plastic injection molding, one of the most common processes of plastic forming, is used in the mass production of complex and sophisticated parts. Dassault says Simpoe will continue to offer its comprehensive solution, covering the whole plastics injection molding process. Dassault will use the underlying technology to enhance its other products.
"As someone who relies on the full range of Simpoe solutions, including their advanced technology for analyzing injection mold cooling lines and predicting molded part warpage, I am pleased that Simpoe is now part of Dassault Systèmes," said Ed Honda, president of hondaDesign, LLC. "And as a long time user of Simpoe technology, this gives me further validation to know that I made the right choice."