Dassault has announced the acquisition of Realtime Technologies through a stock buyout of 84% of RTT's shares. With the completion of the deal in January, 2014 Dassault plans to build a new brand to extend its business into marketing.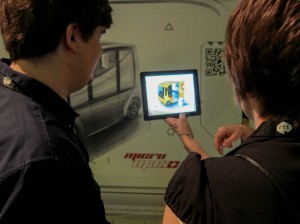 Dassault has announced the acquisition of Realtime Technology AG (RTT), through an deal giving the French software tools company an 84% controlling interest in the German visualization company. Dassault will offer a tender offer for the remaining shares at approximately 40 euros per share and the deal is expected to close in January 2014, when Dassault expects to have acquired at least 95% of RTT's outstanding shares. The deal is reported to be valued at 179 million Euros.
RTT, founded in 1999, has seen steady growth. It  reported 73.7 million Euros in revenue for 2012, a 34% growth over 2011. The company's income was 5.1 million Euros.  Before the acquisition, the company was on track to reach approximately 82 million Euros for 2013, 25% growth year over year. Most recently, the company acquired Bunkspeed. With this acquisition, then, Dassault gets a complete product visualization business division with desktop rendering from Bunkspeed, and rendering and visualization tools and services from RTT. When the deal goes through, Dassault says it will create a new brand with the RTT group. It will be headed by Dassault Executive Vice President, Marketing Monica Menghini. Current RTT CEO Ludwig Fuchs will report to Menghini. In a call with investors, Dassault CEO Bernard Charlès says that RTT and Dassault are perfectly aligned in their desire to create a marketing business that will be able to take advantage of the content created in Dassault's design tools. They are calling this business opportunity marketing automation and Charlès says Menghini is the perfect person to head the new marketing division because "she comes from that world," with experience at Procter & Gamble, Saatchi & Saatchi, etc.
RTT's technology includes DeltaGen and PictureBook, software used to create visualizations for sales and marketing tools and also for product prototyping. Ludwig Fuchs says that 75% of the company's business is now in marketing and 80% of their business comes from the automotive industry. Only about 25% of the company's business comes from software sales.
There is some sexy overlap in the two companies' customer list, obviously in automotive including Audi, BMW, Ferrari, Toyota, the Volkswagon Group, and GM. And, as a matter of fact, GM is particularly interesting since it is also a customer of Siemens, which has been working closely with RTT to create visualization tools integrated in Siemens' products. Siemens did hold an equity position in RTT since August 2010, and in 2012 Ralf Schnell of Siemens' venture capital group took a seat on the RTT Board. During Dassault's call with investors, executives were not interested in going into great detail about how RTT's relationship with Siemens will carry on into the future, Charlès did say he sees the situation as an opportunity. Dassault CFO Thibault de Tersant noted that the Siemens stake is included in the 84% share acquired by Dassault, so there is no fear that Siemens has a hand to play as Dassault seeks to acquire the outstanding shares of RTT. Was Siemens looking at acquiring RTT for themselves somewhere down the line? Not surprisingly, Dassault did not deign to answer that question either when investors asked.
With the acquisition of RTT, Dassault gets access to new customers in the consumer industry including Adidas, North Face, Electrolux and others, but more important says Charlès, they will be talking to a different group of people, marketers and they'll have access to new customers in consumer products as well as their traditional base in automotive.
RTT has thrived where other rendering companies have merely survived by investing heavily in technology, partnerships, and most of all services. RTT works closely with its customers to build solutions and it invests heavily in R&D. In comparison to companies that primarily sell software, RTT has a relatively low operating margin in the range of 6%. But, it's important to note that RTT makes considerably more money than companies that primarily sell rendering technology. Fuchs says that he believes the time is right for the Dassault and RTT to "change the equation."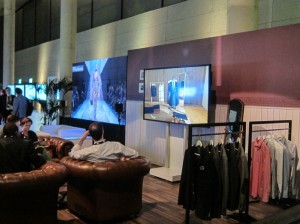 Charlès notes that currently the large marketing companies spend a great deal of money to create 3D assets from scratch. They hire a lot of subcontractors and there is a lot of additional labor involved. As Fuchs says, they can change the equation by enabling marketing companies to better reuse assets instead of remake them.
What do we think?
This is one of those acquisitions that clearly makes sense. Dassault has talked for several years now about redefining itself as a company that provides 3D Experience. All that has recently started to come together as the company refines its products and demonstrates new capabilities. The acquisition of RTT gives Dassault technology to put where its ambitions are. RTT has been providing 3D experiences since its founding.
This deal also tightens some relationships already in place. Nvidia has been closely involved with RTT because RTT takes advantage of Nvidia's technology on every level, from CUDA to Grid. In addition, Bunkspeed has been built on Nvidia's iRay technology. Dassault and Nvidia have demonstrated productivity gains with Nvidia's Maximus technology in rendering, design, and simulation.
Companies in the design business have always included some form of rendering as an option and they have all demonstrated an enthusiasm for doing more, but RTT has pushed the business with its service oriented model.