The new suite combines and updates Corel Designer and Corel Draw.
Corel has combined two of its prod­ucts for digital professionals, the multi-talented CorelDraw illustra­tion product and Corel Designer for more technical projects. The new prod­uct—CorelDRAW Technical Suite X6—takes advantage of 64-bit operating system environments and is threaded to take advantage of multicore processors. Users will see the effects of Corel's op­timization for modern hardware plat­forms in speeded-up load times and faster and easier work on large files and multiple projects.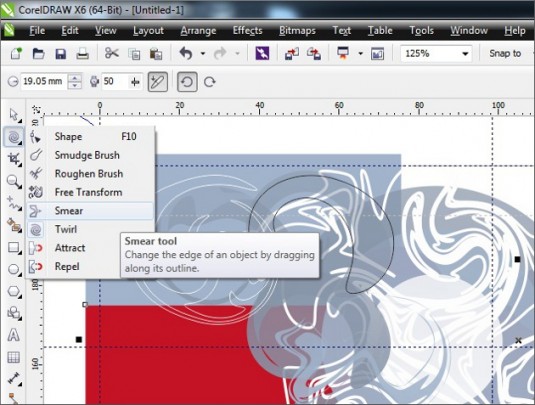 Designer has specialized tools includ­ing projected dimensions, dynamic call­outs, and threads in project draw­ing modes and precise alignment aids. CorelDraw is stuffed with useful tools including raster edit and imaging tools, tools to turn raster images into vector drawings, and more. As a result, users can repurpose data created for techni­cal illustration for marketing collateral, graphics images, and presentations.
Corel Designer includes support for the most popular enterprise document standards, including WebCGM and S1000D, to create output for print pub­lications, web, online help systems, and Interactive Electronic Technical Manu­als (IETMs). A partnership with Lat­tice Technology integrates XVL technol­ogy—popular wherever Dassault Sys­tèmes Catia is the CAD standard—to import, adjust, modify, and publish 3D files in illustrations. The new capabili­ties come in the form of a separate add-on, XVL Studio 3D Corel Edition. At $4,995, it also adds support for files from Dassault Systèmes SolidWorks, PTC Creo, Siemens NX, Autodesk In­ventor, the Siemens-backed JT 3D view­ing format, and more. The XVL Player lets users access model views and cross sections.
The CorelDraw Technical Suite X6 has an SRP of $999 (U.S. and Canada). People who already have CorelDraw Graphics Suite X6 will be able to up­grade with the CorelDraw Technical Pack for $499.
Our take
It makes so much sense to com­bine CorelDraw and Designer. There is plenty of overlap between the two products since CorelDraw has become a favorite illustration tool in business applications.