Vendors are eager to build new apps for mobile; these SDK's mean they don't have to start from scratch.
Tech Soft 3D (TS3D) is introducing a new suite of software development tools to help engineering software developers build new mobile and cloud-based applications. Tech Soft 3D is best known for its HOOPS technology for 3D visualization, used by a wide variety of software vendors, but it also offers 3D PDF technology acquired from Adobe and distributes Autodesk OEM products.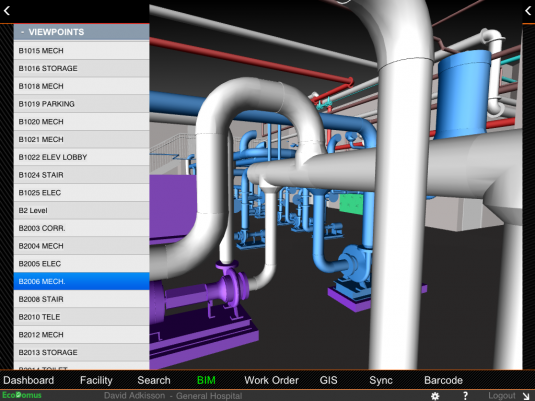 Developers currently have to code mobile or web applications from the ground up. Tech Soft 3D's upcoming toolkits allow developers to start one step ahead, and focus their attention on core competencies rather than supporting high-performance graphics on different platforms.
"The engineering software industry is rapidly moving toward mobile and web environments," said Kathleen Maher, Vice President of Jon Peddie Research. "The shift has been inspired by the arrival of the iPad tablet, which has stimulated a vibrant community of developers creating point tools for design and engineering. Tech Soft 3D's expertise and leadership in this area will help the industry meet this growing demand."
Key products within Tech Soft 3D's mobile and web product suite include:
HOOPS Visualize: A popular toolkit for several years, the forthcoming version 20 focuses on high-performance handling of large models and assemblies.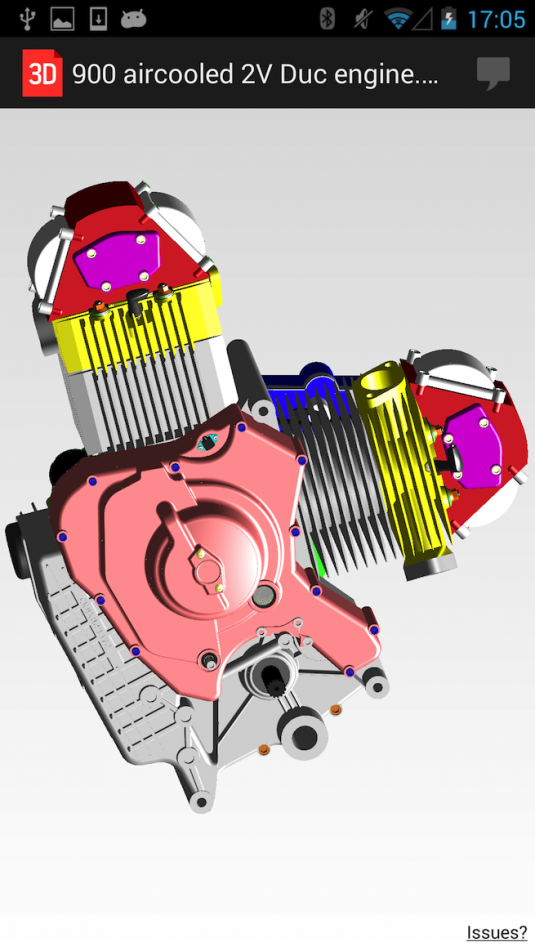 HOOPS Visualize for Mobile: This new product allows engineering software developers to develop mobile applications that work across all iOS and Android devices.
HOOPS Communicator: To be released within the month, Communicator is a "we eat our dog food" application originally created by Tech Soft 3D as a proof of concept for mobile viewing and markup of 3D data. The technology enables advanced 3D visualization and model inspection in web and mobile applications for developers without any 3D expertise.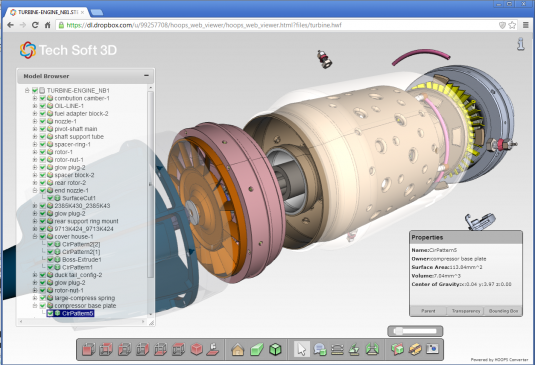 HOOPS Exchange: Part of the technology originally acquired from Adobe, Exchange provides interoperability with all leading CAD formats. The upcoming release of HOOPS Exchange will be available for licensing in cloud/server environments.
HOOPS Publish: Technology for creating native 3D PDF utility, the new release offers tools for cloud/server environments.
Developers have used Tech Soft 3D's advanced tools for more than a decade to extend engineering solutions and products, including older products like PTC CADDS5, to more recent applications from companies including Autodesk, GrabCAD, SolidWorks, and Trimble.
One key technology TS3D is using throughout their product line is WebGL. "WebGL is cool cool stuff, the most exciting thing in graphics," says Tech Soft 3D VP of Products Gavin Bridgeman.  "3D data on its own is not that useful, we need other data like assembly trees and properties," notes Bridgeman; WebGL makes it possible for a browser to be viewer for all engineering information associated with a model or an assembly. WebGL also allows TS3D products to do client-side rendering.
Our take
An early look at this technology was provided to software vendors at COFES 2012. At the time Tech Soft 3D CEO Ron Fritz remarked he wasn't exactly sure what his clients might do with the new tools for 3D on mobile TS3D was creating, but they would keep working on it anyway. Now demand is skyrocketing for the full power of engineering technology to become untethered from the desktop, and TS3D is ready to deliver the goods.