The annual event returns to JR Marriott LA Live with a theme of new workflows for Getting Virtual
Jon Peddie Research (JPR) is again presenting its annual Siggraph press luncheon. This year Siggraph returns to the Los Angeles Convention Center, and JPR will be next door at JR Marriott LA Live on August 12, 2015. This year's theme: Getting Virtual.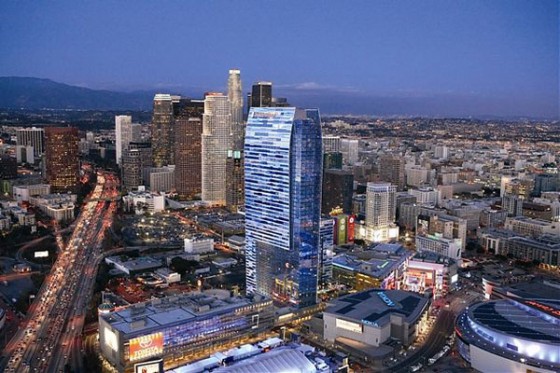 It was just over 20 years ago when movies changed forever. Jurassic Park (1993) combined digital creatures with live action, so did The Mask in 1994, transforming Jim Carrey into a real-life cartoon character. In 1995 Toy Story became the first totally CG movie made with 3D tools. Since that time the use of matte painting, miniatures, sculpted creatures, etc. has all but disappeared, replaced with digital models and art.
Twenty years later new content creation technology is being built to better use the real world with digital content. The worlds of design, manufacturing, and entertainment are coming together and sharing techniques and best practices. Reality is the new frontier; cue the new era. The annual JPR Luncheon will look at several next-gen technologies:
Real world capture including: depth cameras, lidar, 360 surround cameras
New tools for editorial, world building and lighting: real time set digital set editing, AR and VR visualization, real time rendering
True reuse of assets as CAD and Content Creation come together
Better resource management tools for asset tracking, compute management and time management
The real change is coming from new practices, better integration of tools from all vendors, and intelligence transfer. The JPR luncheon panel will feature a discussion by people who are building new workflows. They'll talk about what they are doing today and what they hope to be doing in the future.
The JPR luncheon sponsors and speakers always put on a great presentation; available seating fills quickly. If you're a media member planning on covering Siggraph please register early. Our last event in LA was one of our very best and a packed house. You'll be meeting with talented creative people and the industry's technology leaders. Invited attendees will also be entered in a raffle for great gifts.
Doors open to the event at 11:30am on August 12; the buffet will start around 11:45am.The panel will begin at 12:15pm followed by the raffle, then coffee, dessert, demos, and networking. The luncheon, in addition to providing you with unique and contemporary ideas and viewpoints, will also give you the opportunity for one-on-one interviews.