CADfaster brings new visualization tools to market for AEC and product development, using a novel cloud-based foundation.
PLM can be looked at as a two pronged industry split between large companies with large solutions and smaller companies with more targeted point products giving their customers the opportunity to build their own systems. The large companies are well known. They include Siemens, Dassault, SAP, and Oracle, but the smaller companies are as different as the problems they choose to address. They offer information management, visualization tools, collaboration, and messaging. CADFaster, a young company based in Oulu, Finland falls into the second category. The company has developed cloud-based tools for real time visualization and collaboration.  Born of the talented OpenGL communities in Finland, CadFaster's engineers honed their skills enabling online gaming and fast RT rendering. Their most recent technology takes advantage of DirectX.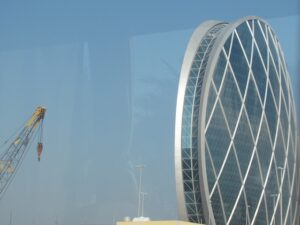 Visualizing challenges
Founded as a CAD collaboration company in 2007, CADFaster's first products have targeted customers using Autodesk and SolidWorks products and it's in trials with large customers including the engineering giant Arup, which is using CADFaster for fast-moving projects in the United Arab Emirates. CADFaster is on a fast track to expand their product line to other CAD products as well. They're targeting AEC, manufacture, and plant design and management.
We talked to Tuomas Holma, CADFasters' VP of Marketing who told us CADFaster clients have worldwide operations and need to connect quickly and easily with people who may be encountering problems on the ground — half a world away. As a cloud-based product CADFaster's tools don't require users to download heavy models. In fact, all that's required on the client side is a simple viewer — a light download. Users can work asynchronously, viewing models and making comments or they can work collaboratively. The system supports co-viewing of up to 10 participants who can interactively work with models and they can exchange the "host" role.
CADFaster has a plug-in feature that allows workers to be instantly notified about a CADFaster session within their CAD program. "Our goal is to be light and easy to use," says Holma, who describes the process as a one-button export that can compress the model by one tenth of its original size.
Holma told us the company plans to sell its tools on a subscription basis.
What do we think?
The PLM revolution has run its course through large enterprises and the leaders have divvied up the prizes among themselves, but the large PLM companies have seen the great gains of the last decade dwindle to incremental increases now. Mid-size and small companies are still unsure about how they want to connect the pieces within their operation and there's interest in products that can be plugged in as needed.
Come to think of it, large companies are also interested in simple to use visualization and collaboration tools. We're seeing several companies arrive on the scene and the points of differentiation are going to be ease of use, speed. It's going to be a rough battle for the companies who are lining up to do battle in this space. — K.M.
The CADFaster|QuickStep 3D viewer is available for free at: https://ssl.cadfaster.com/shop/quickstep.php.