Now it's AutoCAD 360, and comes with subscription pricing and optional access to other cloud services.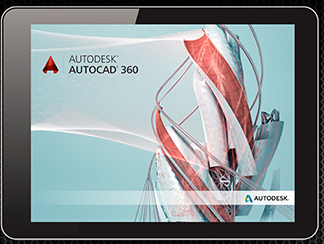 Autodesk has renamed its cloud-based 2D CAD application AutoCAD WS to bring it into line with its other cloud-based offerings. Now known as AutoCAD 360, the product expands from being primarily for review and mark-up to a basic drafting product. AutoCAD 360 is available as a mobile version for iOS and Android and a web version that works in most browsers.
New features in the current update include:
New Drawings Creation: In addition to uploading existing drawings, users can now start new projects from scratch.
Large File Size Support: The ability to work with increased file sizes allow users to open and work with more complex drawings and designs.
Connectivity to Third Party Storage: Directly connect AutoCAD 360 with popular third-party storage options such as Dropbox, Box, and more.
Block Palette: Drag and place blocks into drawings from the drawing's block collection.
New Tools: Users can take advantage of advanced layer management, properties and attributes, drawing coordinates, additional storage space, and more.
Paid Priority Support: Top priority support is available for purchase to get faster responses to questions.
A basic version of AutoCAD 360 is free, but a Pro version is now available, in three options ranging in price from $4.99 per month to $49.99 per year. For Autodesk subscribers, the paid versions come with increased file storage and access to other Autodesk 360 services.