The CAD leader continues to build a social media creative graphics platform piece by piece.
Autodesk said today it will acquire mobile social video app Socialcam for $60 Million. Founded in 2011, Socialcam is a fast-rising app for iOS and Android devices, with more than 16 million downloads.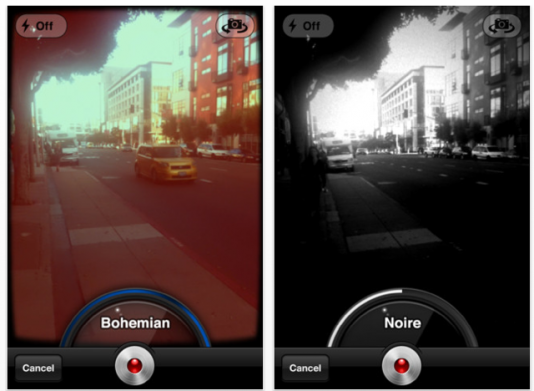 Socialcam is a smartphone application and web-based service for creating, editing, and sharing videos. The previously stated goal of the founders was to make Socialcam the default video camera on iOS and Android devices. Investors include Y Combinator, Tim Draper, and Stewart Alsop. Socialcam is based in the SOMA district of San Francisco, walking distance to Autodesk offices on Market Street.
Autodesk says it will "prioritize support for the existing Socialcam community, while investing in scaling the platform and developing a more comprehensive set of tools for Socialcam users." The company also says it will use the Socialcam platform to extend the reach of its professional film and video technology assets.
The purchase price is equivalent to about 5.5% of Autodesk's available cash, although the deal is primarily a stock swap. Autodesk says it expects the purchase to lower earnings per share in the current fiscal year by $0.05, when judged using generally accepted accounting principles (GAAP). A purchase price of $60 million for 16 million users rates each user worth $3.75 to Autodesk, well within the industry average.
Extending the reach of professional-class creative tools
Mobile computing, the cloud, and social media are transforming the creative arts. Autodesk is not content to ride these trends only in the arena of professional solutions. It is discovering a high-paced synergy by mixing up technologies from products like Pixlr, SketchBook, and 123D with elements of its professional portfolios. Adding video to its new mix of photo and digital art applications extends how it can mash-up such nascent application areas as personal design and fabrication, upfront engineering analysis, and home design. The deal also gives Autodesk 16 million more active creators carrying an Autodesk product in their pockets and purses.
There is now a clear distinction emerging between the four largest CAD companies in regard to the emerging mobile/social frontier. PTC and Siemens PLM are doubling down on manufacturing, and will only use social/mobile technology to enhance workflow for their existing customers. Dassault Systèmes is updating its branding to come across as the "3D Experience" company, but so far its efforts in the wider consumer marketplace have fallen flat. Only Autodesk is successfully positioning itself to become a consumer brand, by acquiring hot start-ups and using the new tech in mash-ups with its existing products.
What can be created by a company that has technology to turn photographs into 3D printed objects, when video from an iPhone is thrown into the mix? I'm sure we will find out.