The deal is an all-cash offer for the publicly traded British firm. Autodesk will dip into its non-US cash to pay for the deal.
Autodesk (NASDAQ: ADSK) today announces its intention to acquire Delcam (LON: DLC), a leading global supplier of advanced computer-aided milling and related software for manufacturing. The plan calls for Autodesk to pay £20.75 ($33.36) per share or approximately £172.5 million ($277.3 million). Delcam stock is up 20% to 2,065 on the London stock exchange on the news; at this writing the NASDAQ has not opened and Autodesk stock has not moved.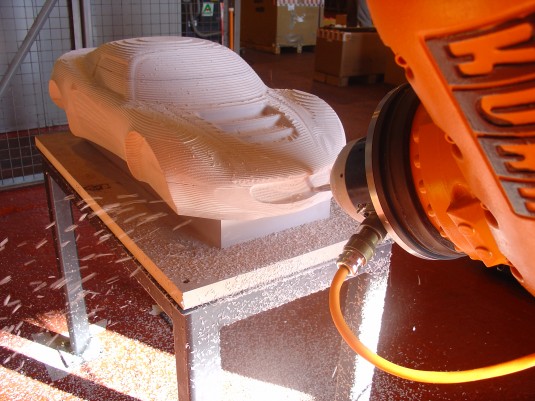 The transaction will be structured as a cash offer for all the outstanding shares of Delcam, and is subject to customary closing conditions including regulatory approvals. Autodesk says it expects the deal to close during its first quarter of fiscal 2015 (which ends February 28, 2014). Autodesk will use its considerable non-U.S.-based cash for the transaction.
Delcam, based in Birmingham, UK, has more than 30 offices worldwide, approximately 600 employees, and reported revenues for its fiscal 2012 of £47.1 million ($75.7 million). Its shares trade on the London Stock Exchange under the ticker symbol "DLC." It is the largest independent CAM specialist, competing not only with a range of smaller CAM software vendors but also with products from Autodesk, Siemens PLM, PTC, and Dassault Systèmes.
Autodesk says if the deal is closed as expected, it will have no impact on the revenue and earnings guidance it issued on October 2, 2013.  The company will provide more details about the impact of the transaction on its fourth quarter conference call, currently scheduled for February 2014.
Our take
From its headquarters in the heartland of British manufacturing, Delcam has become one of the leading suppliers of advanced CAD/CAM and industrial measurement solutions. It has a variety of advanced design, inspection, and milling solutions that are all considered best-in-class.  A review of articles in GraphicSpeak shows the depth of their offering.
Autodesk has long shown it wants to be a leader in all aspects of software for manufacturing design and related operations; the acquisition of Delcam is really no surprise, given both its aspirations and its large horde of cash (approximately $1 billion) that is parked outside the US and subject to secondary tax penalties if it is brought home.
The deal brings into Autodesk two more CAM products for SolidWorks, Delcam for SolidWorks and the free 2D-only Delcam for SolidWorks Xpress. When Delcam launched the free version in May of this year, we wondered aloud how it would play: "Delcam is making a shrewd move by having two products in the SolidWorks CAM space. Having a free low-end product as an introduction to the full-featured 3D version gives it symbolic presence as a market leader, capable of meeting the needs of a wider market. It will be interesting to see how not only Dassault Systèmes but the competition—including Autodesk—responds." Now we know.
Industry colleague Alistair Dean lives only a few miles from Delcam headquarters and is friends with many Delcam employees. His unique insights on this deal ("Autodesk & Delcam: Smartest Move in a Decade") are worth the read. Surely Autodesk will let them keep the tea trolley.